The LINK | News & happenings from LINC Inc. | October 2019

Ashley Wells Joins LINC, Inc. Board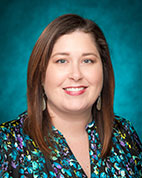 Ashley is Assistant Dean for Community Engagement and Impact, University of North Carolina – Wilmington. A Georgia native, she attended the University of Georgia in Athens, where she earned her B.A. in Political Science, as well as Master of Public Health with a focus in health promotion and behavior. She works to grow and sustain academic and community partnerships that are mutually beneficial, with an aim to improve the health and quality of life of all stakeholders in Southeastern North Carolina.
---
Leading the Way with Person-Positive Language
LINC, Inc. and reentry partners around the state are working to change the language used when working with individuals involved in the justice system. Positive verbalism, or positively slanted speech, creates an environment where the subject is perceived in a better light compared to those who are referred to with negatives. "Good" is much more effective in creating positive outcomes than "not bad." Because we are mindful of the impact of the words we use at LINC, we are making a conscious effort to alter the reception of our message. We know that positive language affects cognition. Read about the language of incarceration.
---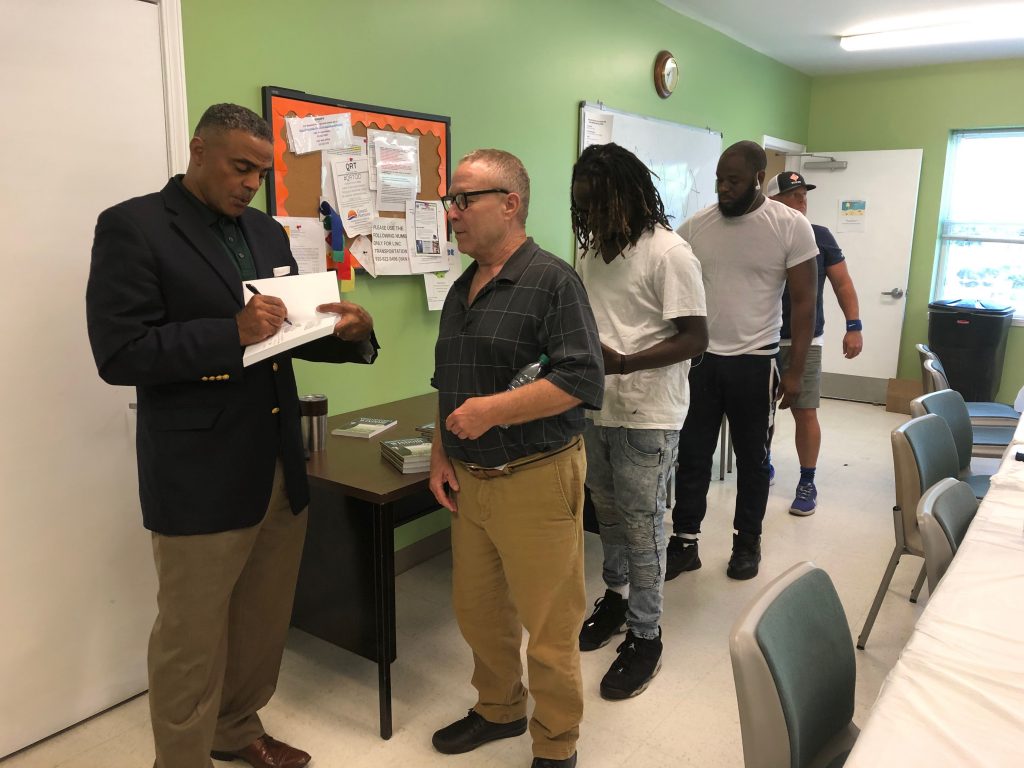 As part of the Fifth Annual Cape Fear Region Minority Enterprise Development Week activities, Brigadier General James R. Gorham (Ret.) visited the M.E. Roberts Campus.
Gorham shared motivational stories from his recently published Sharecropper's Wisdomand signed books for residents.
---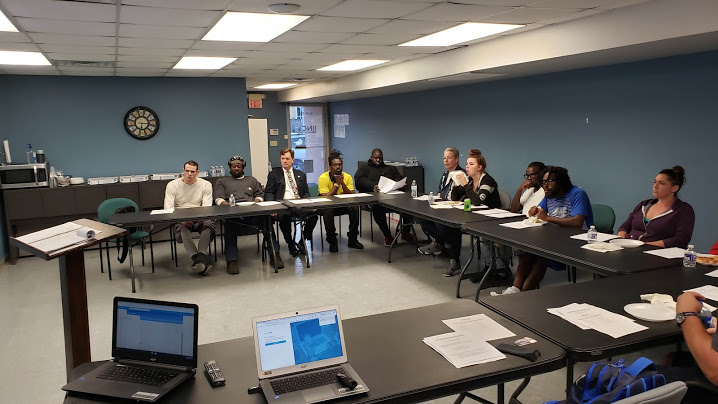 The first meeting of the New Hanover County Second Chance Alliance Chapter was hosted by LINC Inc. on October 11, with a discussion of initiatives and action items. If you would like to get involved, email secondchancealliance@lincnc.org
---
Mark your calendar
Monday February 3 6-9 pm | 2020 Milestones Dinner, Hotel Ballast, Wilmington. In addition to celebrating the successes of our residents, the 2020 event will mark the 20th anniversary of LINC, Inc. Sponsorship and ticket information will be available early this fall.
Dates & achievements to celebrate!
Birthdays:
Frankie Roberts – November 9
Nita DeGroodt – November 13
Vincent Burgess – November 27
Congratulations:
The ribbon cutting for the new Health and Human Services building was attended by Frankie Roberts as a board member of New Hanover County Consolidated Human Services.
---
Create Your Own Facebook Fundraiser for LINC
Celebrating a personal milestone? If you feel social, create a Facebook fundraiser to raise money for LINC, Inc. to mark your special date.
Thank you for believing in what LINC does to benefit the community!
---
STAY CONNECTED: