September 2021 LINC Newsletter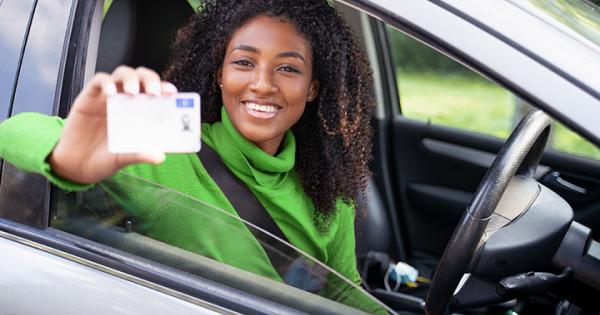 September 2021 Newsletter from LINC
All of us at LINC are so grateful for the support you continue to provide in order that we can all help people turn their setbacks into comebacks! Without your help, we wouldn't be able to make such a positive impact in Wilmington.
In this month's newsletter we let you know about our efforts to help people restore their driving privileges in our community, tell you about an exciting grant and reentry program (Pathway Home Project), give you some info on Peer Support Specialists and we will shine a "Spotlight" on LINC's Lead Case Manager/LRC Coordinator, Linda Thomas.
If you want to do even more to support our mission – to educate and motivate youth to make positive life choices and to empower men and women returning from incarceration to be productive members of our community… please consider making a contribution online here.Thank you!
Drive Forward NC Restores Driving Privileges For 61 Local Residents
Over the summer, LINC and NC Second Chance Alliance partnered with various organizations including Legal Aid of North Carolina (LANC), the District Attorney's Office for New Hanover and Pender Counties, the New Hanover County Office of the Public Defender, and the New Hanover County Bar Association to sponsor Drive Forward NC – New Hanover County, in which local attorneys volunteered to help local residents seek restoration of their driver's licenses.
The co-sponsors and attorney volunteers worked to restore the driving privileges of dozens of local residents whose licenses had been suspended or revoked for their inability to pay fines or court costs for minor traffic infractions or failure to appear.
Through these efforts, at least 61 local residents had their fines and fees reduced and/or waived by local judges, leading to the restoration of driving privileges for many of these residents. This effort reduces poverty and attenuates homelessness in local communities. LINC and Second Chance Alliance will continue to partner with these organizations in the future in order to coordinate more of these driver's license restoration clinics as well as clinics related to expunctions.
CFCC AWARDED DEPARTMENT OF LABOR GRANT $3.9 Million
Cape Fear Community College has been awarded a nearly $4 million grant to provide educational services for area prisoners and those recently released from incarceration.The Pathway Home Project will serve approximately 400 participants as they transition from incarceration to productive citizenship. "Our partnership with LINC is critical to the success of the Pathway Home Project," said Erica Talbert, Associate Vice President of Economic and Workforce Training at CFCC. "Their (LINC) experience in this field will help us position the grant resources exactly where they need to be to make the most impact. Their partnership in this effort will help us build upon the great work they have done for the past two decades and to expand services to those who need it most."
Frankie Roberts, Executive Director of LINC, is excited about the opportunities the Pathway Home Project will provide. "Our work is about turning setbacks into comebacks," said Roberts. "Our partnership with CFCC means we can change lives through training that helps individuals earn credentials that qualify them for high-demand jobs. This partnership exemplifies what true collaboration looks like. Together with Cape Fear Community College, we are a dream team! With so many people coming out of prison during and after the pandemic, more people need this help than ever. Wilmington has a service-oriented economy, so many people who have been incarcerated come to our area to get entry-level jobs. Pathway Home will help people train for sustainable careers they can really enjoy."
The LINC Monthly Spotlight
In this installment of the "LINC Monthly Spotlight" we spoke to LINC's Lead Case Manager/LRC Coordinator, Linda Thomas, to get to know her better.
What are 3 words to describe LINC?Strength Based, Dedication, & Compassionate
What is your favorite part about working for LINC?Working with the men and women who want to change their lives and knowing I played a small part in helping them to achieve it.
If you could meet anyone from any time period who would it be and why? Martin Luther King, Jr. because of his dedication to see a better world for African American people.
What do you like to do during your spare time?Spend time with family, watch detective stories, read and sleep
What is your personal philosophy? Be true to yourself
LINC Provides the Opportunity To Become a Certified Peer Support Specialist To Help Others With Their Recovery
Peer Support Specialists (PSS) are trained individuals who engage with peers in community- based programs and activities and work with individuals as they develop and implement a personal recovery plan which includes addressing the overall health and wellbeing of the individual and not just their mental health and/or substance use.
To date LINC has afforded 20 people (staff, residents and referrals) with PSS Training through Peer Recovery Resources (seated) at the Harrelson Center and Cabin Village (online). Our next seated class with Peer Recovery Resources (7 residents/staff) will start next week. By July 2022, our goal is to have served 75 people with the opportunity of taking the PSS Training/WRAP Class to become a Certified Peer Support Specialist.
New Hanover's county manager can now tap into $350 million for school safety. How will that actually work?
In the wake of a shooting at New Hanover High School, county commissioners approved a resolution, tapping part of $350 million in hospital sale revenue to address the issue of school safety. But the resolution offered no program or financial specifics, leaving it unclear how things will actually work moving forward.
Read the rest of the article here
Shine a positive light of hope and opportunities in our community!Your financial contribution will help change a life.Thank you in advance for your
CONTRIBUTION