April 2020: Embrace Second Chances

LINC residents and staff are observing shelter-in-place and social distancing, and while nothing at the M.E. Roberts Transitional Living Campus is near normal, we are celebrating the arrival of April, and with it, Second Chance Month 2020.
LINC's sponsored educational and awareness-building activities for the month have been postponed, but we are still welcoming the month in the spirit of SECOND CHANCES. As we all know, second chances happen at LINC not only during the month of April, but all year long.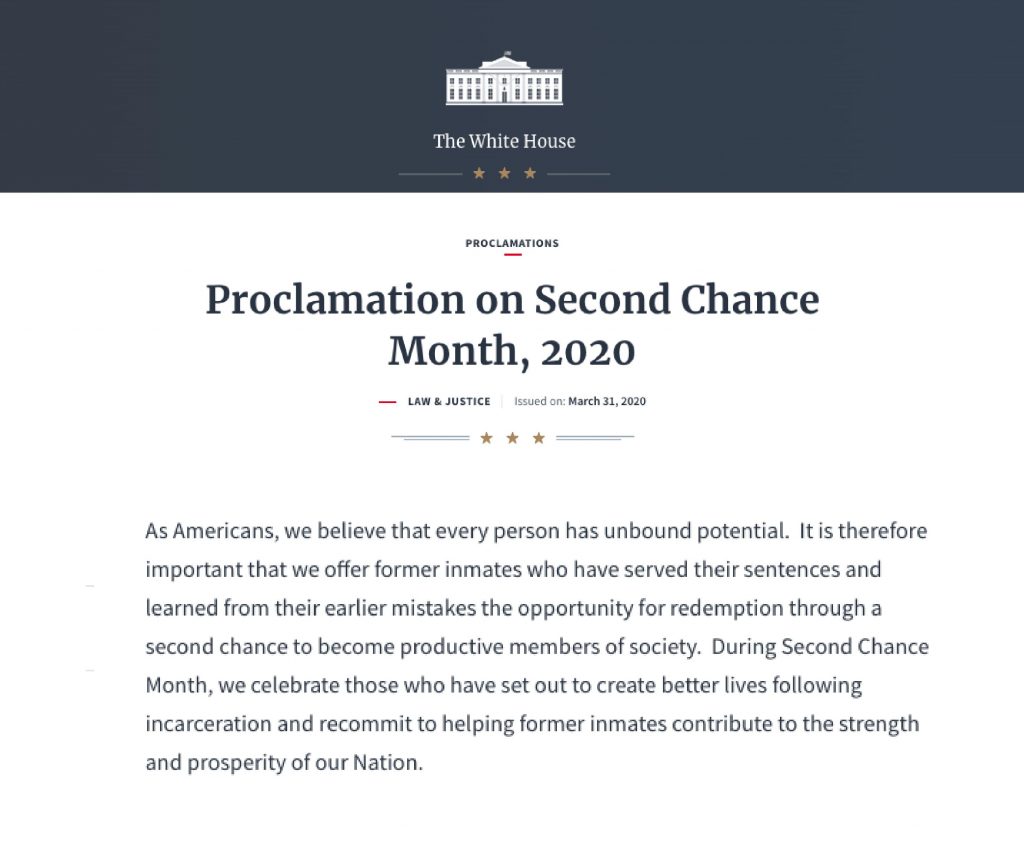 LINC Needs Your Help to Make Second Chances Happen
Now more than ever, your support helps LINC facilitate the work our residents and Local Reentry Council clients are doing to seize their own SECOND CHANCE and turn their personal setbacks into real comebacks.
You don't have to leave your home to give; LINC's online donation form is simple to use. If you prefer to shop, make a gift from LINC's Amazon.com wishlist.