Celebrating Twenty Years of Turning Setbacks Into Comebacks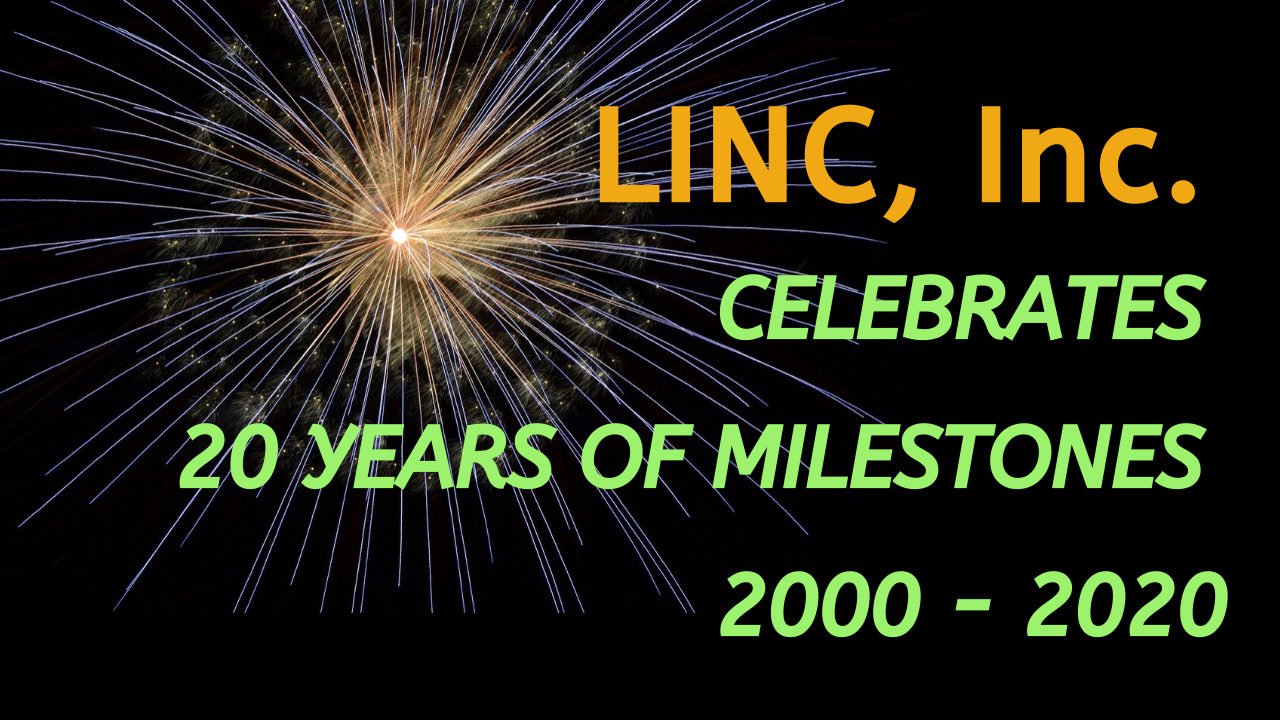 April 1999
Leading Into New Communities, Inc. was incorporated. Called LINC, Inc., Frankie Roberts and Tracey Ray made official their vision for a community-based nonprofit serving justice-involved individuals.
June 2000
The first LINC, Inc. office opened in the back of Frankie Roberts' barber shop, House of Creations, at 1202 Castle Street. Frankie Roberts and Tracey Ray were both founders of the organization, and its first volunteer staff.
June 2002
Two years after LINC, Inc. started operating out of Frankie's barber shop, the first staff team were hired. The organization's annual budget was $150,000, and it was funded by the Governor's Crime Commission and the City of Wilmington.
Later in 2002, LINC, Inc. opened offices and a 10-bed Transitional Campus for men at 907 Castle Street. The New Workforce Program was created.
2007
LINC, Inc. established the Youth Development Program to provide positive mentorship and model good life choices to justice-involved youth.
August 2012
LINC, Inc. took a huge step in the fields of nonrecidivism and work with formerly incarcerated individuals with the acquisition, renovation, and opening of the Marvin E. Roberts Transitional Living Campus. The campus was named in memory of Frankie's late brother. With 45 beds – 25 for men, and 20 for women – M.E.R. provided housing and was staffed with 24/7 case management staff.
At the end of 2012, the Urban Farm was established on the grounds of the M.E.R. campus. The farm was an opportunity to provide skills training, work ethic, and install provide in both teamwork and accomplishment.
2014
LINC, Inc. opened administrative offices at 801 Princess Street, providing easy access to both the Castle Street location and the M.E.R. campus, and downtown's government and courts.
2015
The LINC Society was created to recognize and appreciate the corporations, volunteers, and non-profit organizations that contribute and support the mission of LINC.
November 2016
LINC, Inc. started the Landfill Temp Services program, providing job opportunities for M.E.R. residents.
In 2016, New Hanover County Local Reentry Council (LRC) was created at LINC, and began serving individuals returning from incarceration. LRC serves focused on clients who were not admitted to M.E.R., and greatly expanded LINC's immediate service population.
In December, the first bicycles arrive at the M.E.R. campus, as a gift to LINC residents from PPD.
2017
The LITE Manhood website was launched, a program that grew from LINC's Youth Development Program.
Volunteer leadership organized the M.E.R. bicycle assignment program, called 'Turnaround Bikes,' providing residents transportation and independence.
2019
In September the first North Carolina chapter of the Raleigh-based Second Chance Alliance was established at LINC, Inc. Second Chance Alliance advocates for legislative reform impacting justice-involved individuals and promoting voters' rights.
Permanent Supportive Housing for Women opened at 2609 Robeson Street.
The M.E.R. campus continued its recovery from Hurricane Florence damage. A prototype container "tiny" house was constructed. A chapel was built on the grounds, and a permanent bike shelter was built.
The garden recovery was supported with the addition of a professional garden manager.
2020
At the start of the year, Permanent Supportive Housing for Men opened on North Fifth Avenue.
---
Twenty Years of Awards & Recognitions
2003 Outstanding Community Involvement & Volunteer Service Award, Wilmington Chapter Winston Salem State University
2006 Public Organization of the Year Public Administration Program UNCW
2011 Nonprofit Entrepreneur of the Year Wilmington Business Journal
2011 UNCW Film Studies Individual Clarence Award
2011 Cape Fear Council of Governments Outstanding Professional Award
2011 Entrepreneur of the Year, Public Administration Program UNCW
2012 Civitan Good Citizen Award
2014 North Carolina Housing Finance Agency Housing North Carolina Award
2014 Wilmington Real Estate Awards, Community Builder
2015 Razor Walker Awards UNCW
2016 Public Organization of the Year
2018 Best of Wilmington Human Service Organizations
2019 City of Wilmington Commission on African American History Living Legend Award