The LINK | News & happenings from LINC, Inc. | January 2020

Mark your calendar
Monday February 3 6-9 pm | 2020 Milestones Dinner and 20th Anniversary Celebration, Hotel Ballast, Wilmington. Follow the hashtag #LINCmilestones for photos and updates!
Thank you to the 2020 Milestones Dinner Sponsors!
---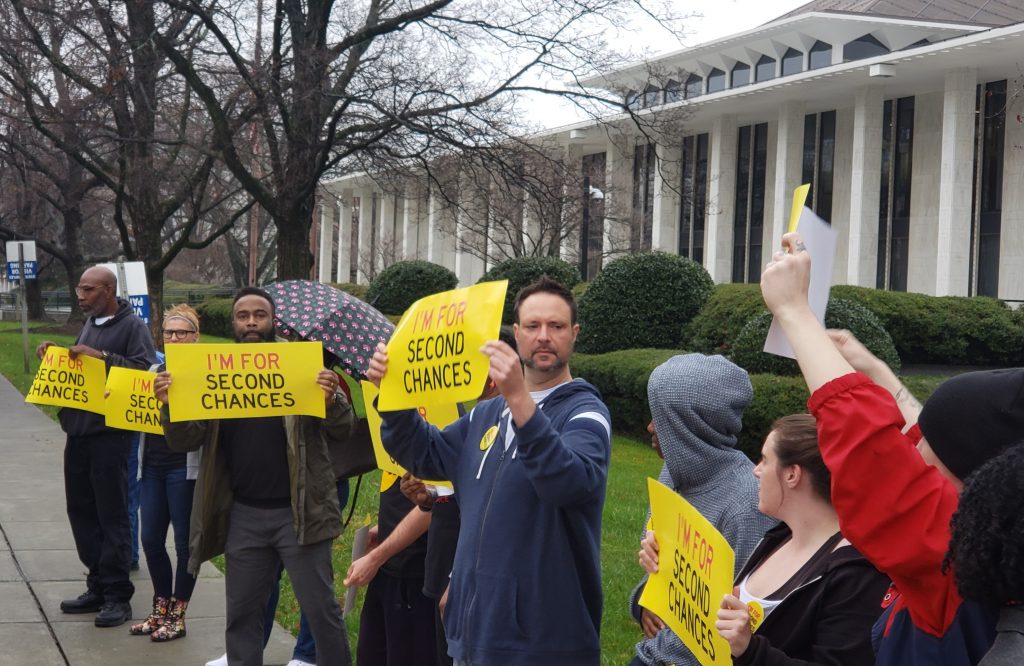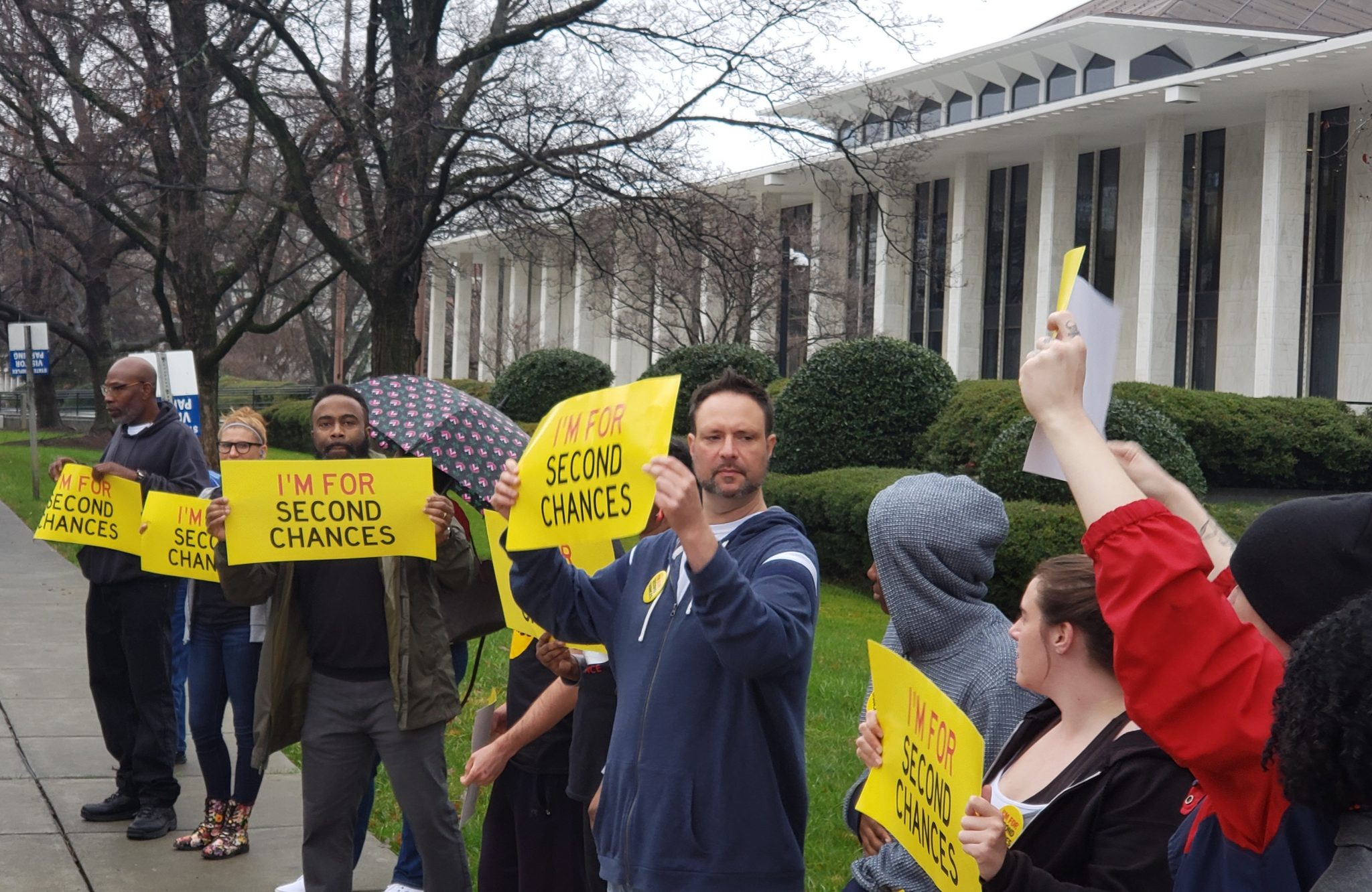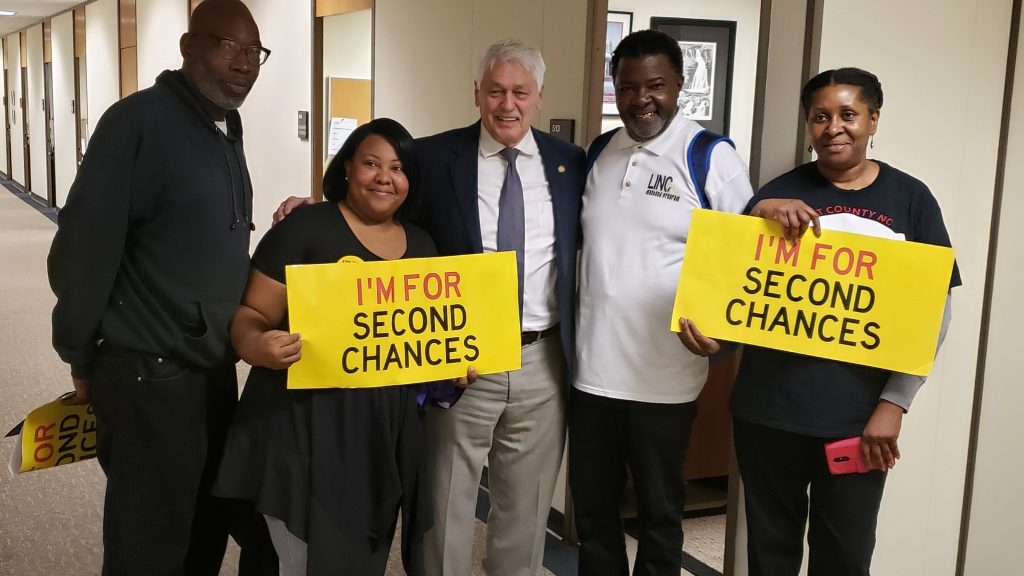 Showing Up For Second Chances
LINC staff and residents joined Second Chance advocates in Raleigh for the NC Second Chance Alliance Day of Action on January 14. Participants encouraged the NC House to pass The Second Chance Act.
---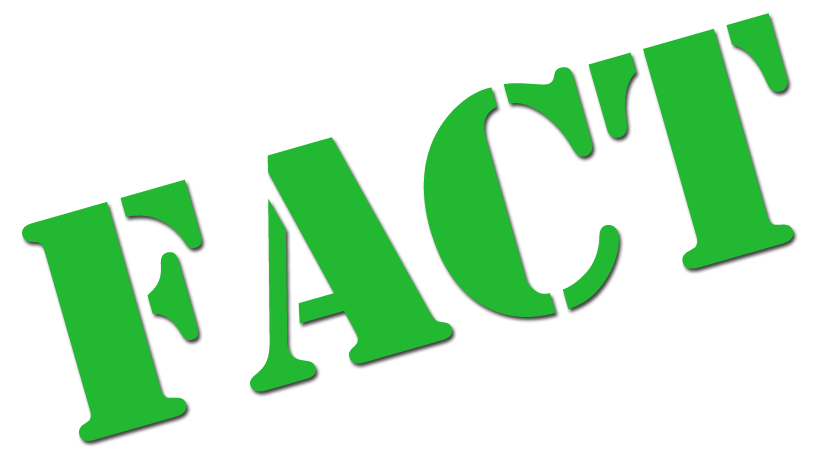 Each year more than 22,000 inmates are released from North Carolina's state prison system. Ninety-eight percent of the inmates in prison today will be released in the future.
Source: North Carolina Department of Public Safety, January 2020
---
Dates & acknowledgements to celebrate!
Acknowledgements: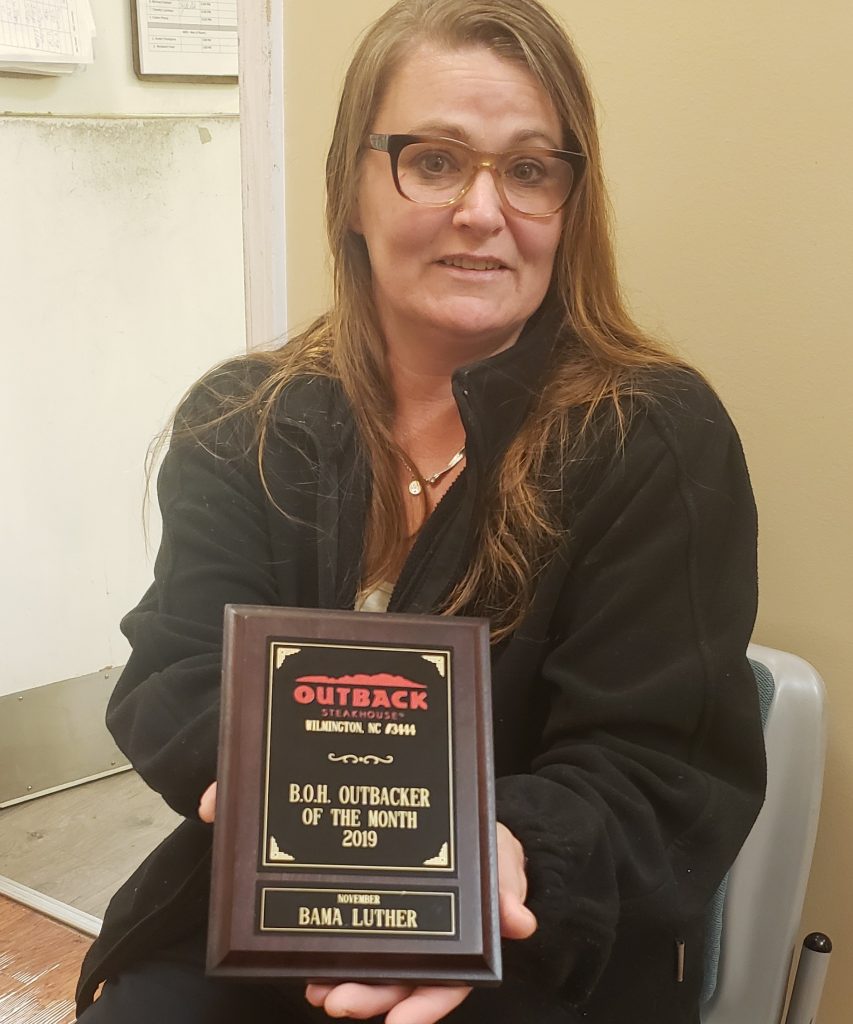 Congratulations M.E. Roberts Transitional Living Campus resident Silena Luther for earning Outback Steakhouse B.O.H. Outbacker of the Month. (photo left)
M.E.R. residents Alfonzo Brooks, Henry Harrison, Ronald Binkley, Timothy Start, and Timothy Locklear, planned and hosted an appreciation lunch for LINC case managers and staff. The men provided a generous spread of chicken, mac-n-cheese, and sides catered by Golden Corral, and delivered moving acknowledgements of the support they have received as they work on turning their personal setbacks into comebacks. In January, Frank Brunson, an M.E.R. graduate, brought New Year's dinner for M.E.R. residents. (photo below)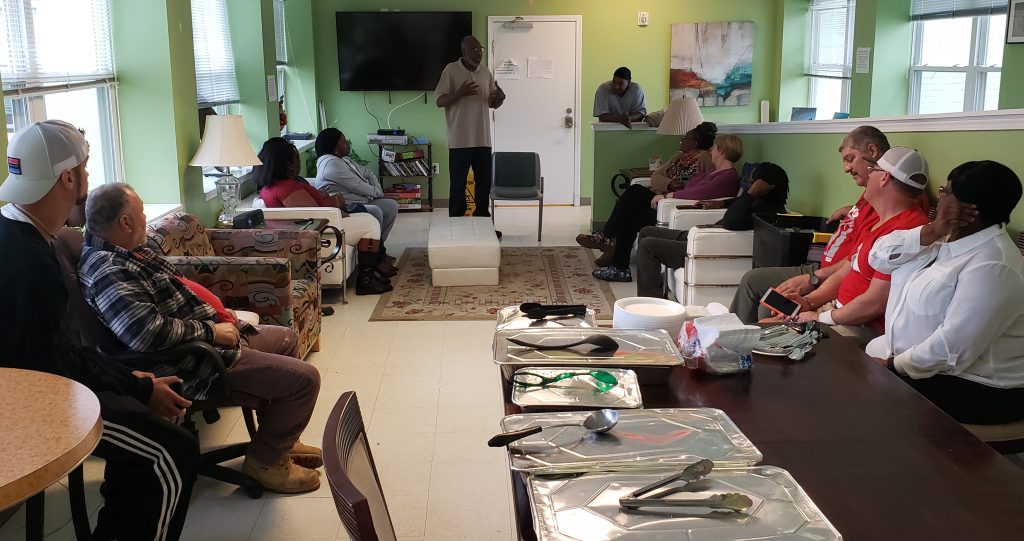 Welcome:
Stefani Martin has assumed the role of Local Reentry Council Case Manager. Stefani was previously a social worker with the Department of Social Services in Wilmington, and has a B.A. in Criminal Justice from Columbia University in Missouri.

Shannon "Daquan" Peters joins LINC, Inc. as Second Chance Alliance Organizer. This is a new position for LINC. Shannon's personal story is inspiring; he has independently studied law and is dedicated to activism.

Catrecia McCoy has returned to LINC as assistant to Executive Director Frankie Roberts.
Congratulations:
Happy Birthday! Daquan Peters – January 17
---
Join Milestones by Text
If you are missing the Milestones Dinner, you don't have to miss being part of the evening!

Help meet our fundraising goal with a gift by text. Message "Milestones" to (910) 218-9116 to get started.

Your name will display on the big screen during the event!