Frankie Roberts: 20 Reflections on 20 Years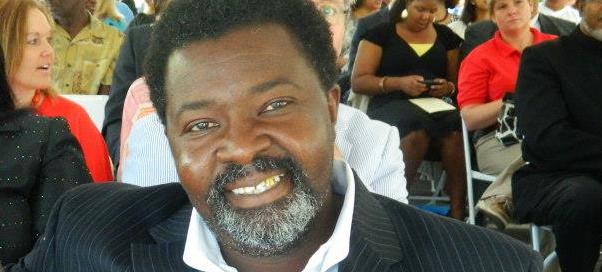 Twenty thoughts and reflections from Frankie Roberts, co-founder and executive director of LINC, Inc., on where the organization has come in the twenty years since it was founded in 2000.
CHANGE

What has changed the most in twenty years is the image of reentry. When LINC started, "reentry" was not necessarily a household name. And it has become a household name.

Twenty years ago, the things you see now were not even a thought. There was really no awareness of the issues surrounding formerly incarcerated individuals reentering the community.
Twenty years ago, the things you see now were not even a thought.

A landmark year for those people involved in reentry work was 2007, when President Bush signed the Second Chance Act to really change things. That is what brought more of an awareness and a lot of research that projected from 2007 for the next ten years that 750,000 people would be released from prison, every year. That's when the public's attention pounced on the issue.

It took about three to four years for the impact of the 2007 Second Chance legislation to be felt at the local level. LINC received city funding through the Second Chance grant in 2010. That was the year that things started to shift slightly in our community.
PIONEERING

In the beginning, people told us we were crazy – they really said that. They said it would never work. When LINC started doing reentry work there was no one else doing anything like it at the city level, and maybe a few people doing at the state level.
In the beginning, people told us we were crazy – they really said that.

We saw a big shift in attitudes when we moved into Division Drive in 2012 because once people actually saw that we took that leap, it was like, "Wow! How did they pull that off?"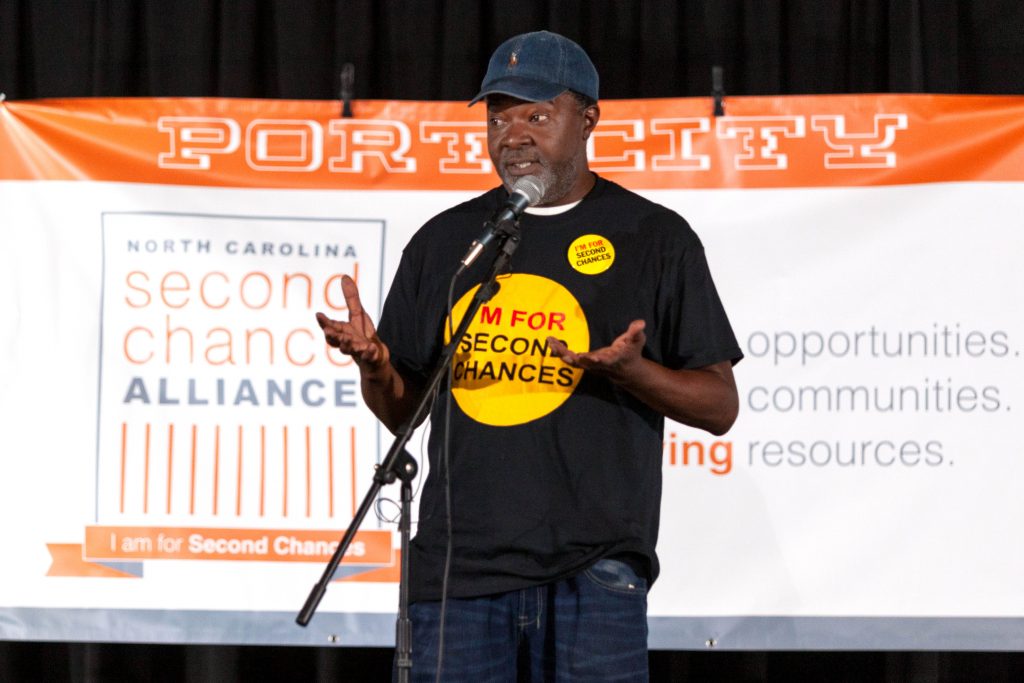 PARTNERS

In the last five or six years, as people have seen what they perceive as opportunity, they have started to engage in the work, and that is where our partnerships have grown from. In terms of awareness, it's a real positive. People started looking at having the language LINC was already using be part of their work: REENTRY. I remember that, at the time, what was then called Phoenix Employment Ministries, started including people with criminal histories in their mission and in their publications. So did Coastal Horizons, so did NC Works. Everybody started including that language in their publications.

We've always partnered with the police department, especially community bridge programs. They had a group of facilitators – that's one of my passions – I was contracted personally to do all the community/police engagements. Through our African-American youth efforts, LINC partnered with the police department on a program that was called "GRIT," Gang Resistance Intervention Teamwork. Every police chief that we've ever had, I've built a good relationship. I feel like the better the relationship between police and the community – especially African American males – the more it could ultimately mitigate some of the conflict and some of the shootings, and all the pieces that come along with it.
PEOPLE

Dennis Gaddy
Dennis, with the Community Success Initiative, and I met when he was on work release. He was doing a mentor training at St. Luke Church – we had already started LINC – this was around 2004. He was about to get out, and he had written a plan for an organization that he was going to start, and a part of his work was to establish a state-wide reentry network. Dennis was in marketing and direct sales before he was incarcerated, and he understood how to build successful networks. One of his ideas was to bring state-wide reentry leaders to the table to talk about best practices, triumphs, and barriers. Since I had met him early on, before he started, we developed a bond. All the events he held in Asheville, Hickory, Durham, Raleigh, and other places in North Carolina, literally I always went and met folks all over the state. That's how LINC got engaged in the statewide work. We had more influence at the state level even before we did locally, because we were meeting so many people.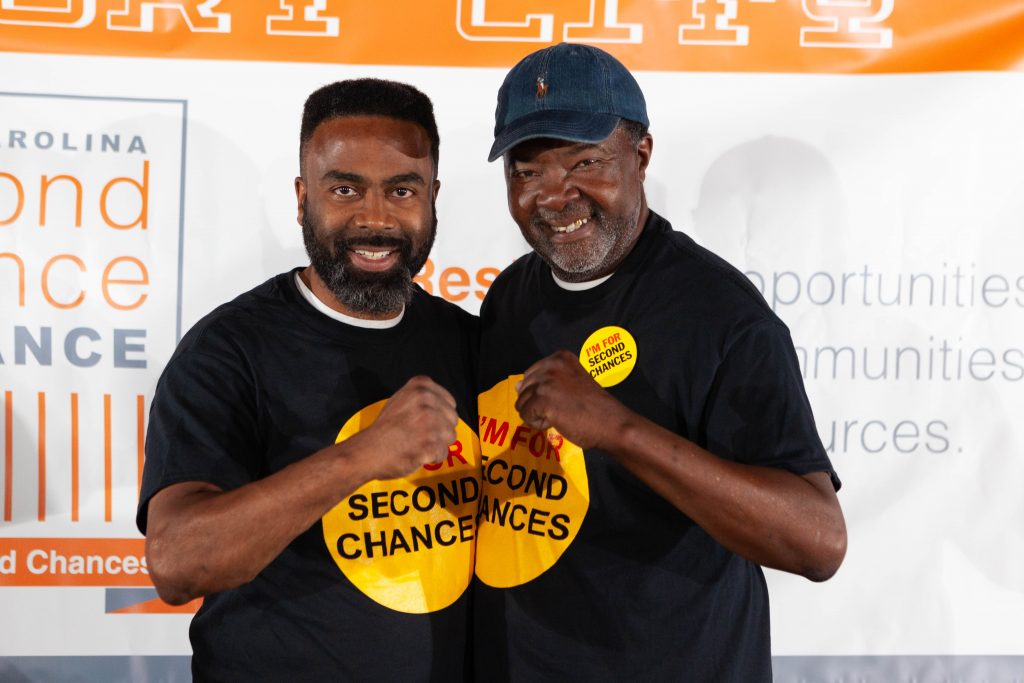 Daryl Atkinson
Participating in statewide work with Dennis and other leaders in reentry is how I first met Daryl with Forward Justice. That was before their work started, but he was a compelling individual. He has become an important inspiration in the work that LINC does with individuals returning from incarceration.
LESSONS

From the beginning, we made a whole lot of mistakes. When I met Dennis, he had a concept of "reentry roundtables." Dennis started it, and then we made the mistake of trying to use it as a spin-off. We used to call it "ex-offender roundtables" – that was before the people-first language. What I learned from that – if I had to go back and do everything again – is that we would have started roundtables before we started the agencies. The roundtable concept was to get to know different partners and get to know people that were doing similar work in a locale, and you would get to know service providers, which would have helped organize the community around reentry efforts. That was probably the biggest lesson I learned, but it was one of just not knowing how to get things done – when we did start it, it was like a whirlwind.
SURPRISES

The biggest surprise for us was being able to attain a place that used to be a place of punishment and renovate and turn it into a place of transformation and healing.
DREAMS

When I was working in the barbershop, Tracy and I were playing around with the idea of reentry services, and it resonated. We thought, yes, we want to build this kind of organization. One day we're going to build a community on the same level of Landfall for people returning from incarceration and their families. That was the big vision we wrote when we started. We are still working for that.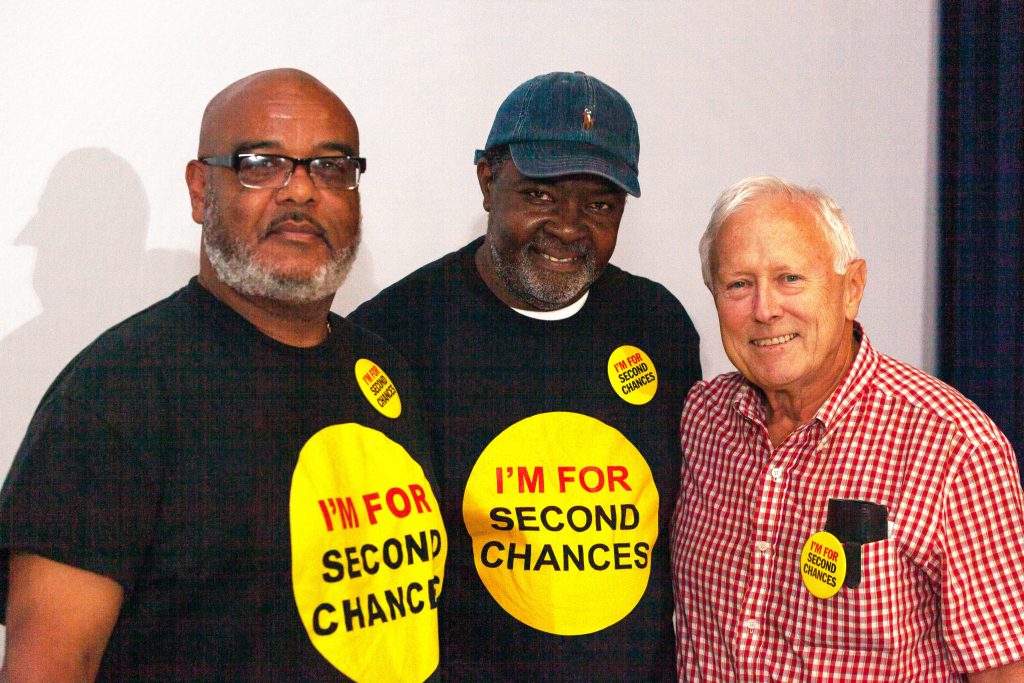 CHALLENGES
I wanted to see what the deficits were, that people talk about for black boys. Yeah, it was extremely chilling experience. I cried every day.

Early on, we worked with youth. I did a pilot when I started LINC: a four week camp with eight black boys. That was a personal fact-finding. God led me to do that. For four weeks I worked with the boys. I wanted to see what the deficits were, that people talk about for black boys. Yeah, it was extremely chilling experience. I cried every day. After that, I was just kind of lost. The school's inability to teach all children at the same rate, and with the same attention, and get the same progress was disturbing. I was called to a meeting with the superintendent of the schools, and there was a group where youth development people met. This resulted in LINC getting grant monies for an after school program for about 45 students that got referred to the office the most. Incognito, that is kind of how LINC's L.I.T.E. Manhood program was born.
INTROSPECTION

I'm a doer. So some times, and by right, sometimes I am accused of not having all the ducks in a row because I learn best by just jumping in. I jump in and I figure it out as I go. That's how everything has taken off. Things just fall into place. I don't know whether I did it, but a lot of LINC's successes have come from me being in the right place at the right time. I call it Divine Intervention. It is about being flexible with the work that LINC was doing so that we were open to collaborate with different organizations and funders.

A lot of the projects that LINC has undertaken come from what I see as a gap in my own personal development. It was fundamentally that I went to an all-black Christian school K-8, then found myself in a middle school with my white brothers and sisters. I was academically prepared, but I didn't have a lot of social awareness. So the environment kinda bred mediocrity. Thinking about that takes me back to when I worked with those first eight black boys. They didn't have, either, the ability to communicate effectively in that environment, which equalled academic deficits. LINC's work with African-American males was based on those pieces from my own life.
GROWTH
Growth of self-awareness has been at the root of the work I do.

Growth of self-awareness has been at the root of the work I do. I got what is at the core of my being from my mother: being a helper. She would give anybody – black, white, rich, poor – the clothes off her back and she didn't complain about it. I used to push back. I used to confront. I used to let others know the things they could improve in, and believe me, they didn't have any problems letting me know what they thought I could improve on. One of the things I've learned over time is I don't mind being vulnerable. A lot of my success has come from that phenomena. It creates real and intense relationships.
VISION

We are working for equality for people with criminal histories to be treated like they don't have a history at all.
I feel like we are getting there. I really do.

I feel like we are getting there. I really do. I think it has become even more significant – look at the Governor's statewide reentry council collaborative. Just with them moving – changing the language we use to talk about people who have been incarcerated. It might have gone from one derogatory term to another, but it went from on derogatory term to a less derogatory term. I see that words like "returning citizen" are trying to take the edge off. People are now being more open to not treating people based on their worst mistake.

Believe it or not, I do absolutely still have the same amount of energy for this work as when I first started. Knowing that I am drawing to the end – I think that you can stay around too long and stifle an agency – I've about three or four more years before I move to my next department of life, which is being a therapist. My goal is to be a good one. Back to self-awareness. I think that is what fixes people. Really understanding how you got where you are. A person with a problem is the person who doesn't know what the problem is. Really being honest and in-your-face with yourself, especially the ugly stuff, so yeah.
Want more memories from the twenty years of LINC? Check out the 20th Anniversary Retrospective: