Meet the People Behind LINC: Cory Wrisborne, L.I.T.E. Manhood Graduate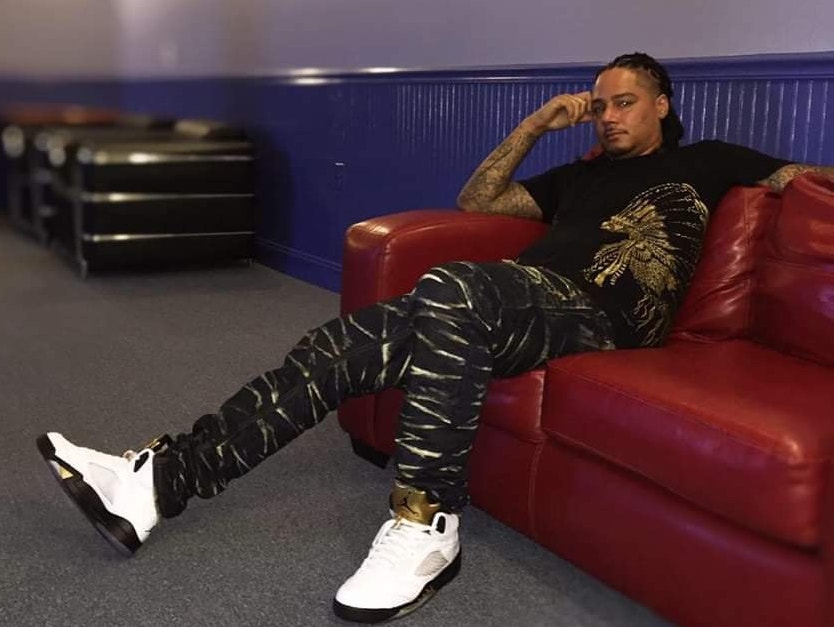 Your Toastmasters success is really exciting. Everyone at LINC is cheering you on – it's not surprising that you've gotten where you are because public speaking fits your personality and your natural skillset.
It's been an amazing journey. I would have never thought that I would be doing professional speaking at all. The opportunity came up, and it felt good, and I actually started advancing… so I was like, there might be something here. It was about being serious, and putting in the time and effort, and seeing how far I could go with it.
I started going to Toastmasters meetings six months ago. I was invited to do a talk at Highpoint University by a guy I met through Toastmasters who was an alumni. I got some feedback on my talk – it was the first time that I did that one – and people really loved it, and suggested that I complete. So I competed at the club level, and I was elected by our club to to represent us in the Toastmasters International competition. I got first place in the area level competition, then just recently in the district, and now I will compete in the semi-finals, and then hopefully in the world championship.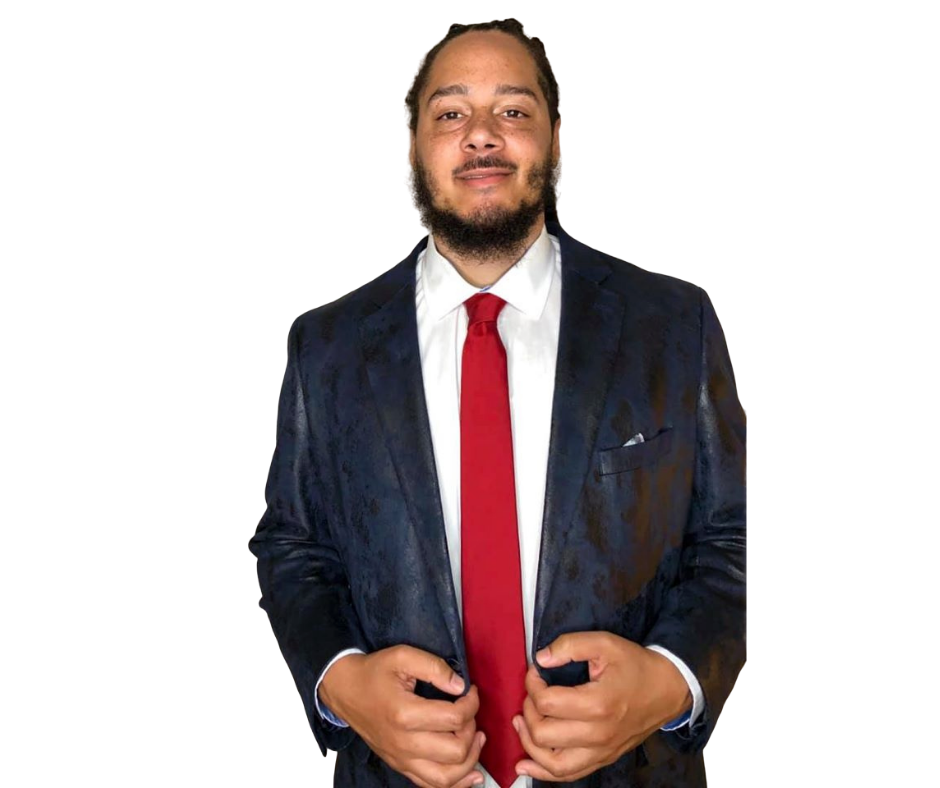 Do you enjoy it, or is it nerve-wracking getting up there to do your Toastmasters talk?
Man, I'm having fun. I just love it. I'm learning so much. There's an event Toastmasters group that I'm in now, called Blue Moon, in Greensboro. I just never would have thought about any of this. It's about taking advantage of opportunity, and meeting tons of great people.
What's the topic of your speech? The most powerful speeches are personal, and you are on a winning streak, so is it about yourself?
The title of my speech is "The Conversation." I talk about getting that call to come in and start TRU Colors. I also talk about growing up on the north side of Wilmington, and getting involved with gangs. Losing friends to the streets, and losing friends to the prison system. And then, having my son, and really deciding to turn my life around.
I didn't want to be like my father. My father is currently spending ten years in prison. He is a habitual felon. It just turned me around: I said, I don't want to end up like this. I didn't want my kids to continue that cycle. So, that was a major part of what I wanted to become. That's the conversation, the call from TRU Colors, which lead to learning a skill, and starting a business.
How is LINC a part of your story, connected to the conversation?
LINC has been a huge part of my life. I tell everyone, every chance I get, how much Frankie has meant to me. I first got involved with LINC right before L.I.T.E. Manhood was officially a program, and then was there as it evolved into the mentorship initiative.
I was around 17. I was real deep in the streets. I was put in contact with Frankie about getting a job. To qualify for job assistance, LINC ran a twelve-step program that was included with the funding to help people get employed. From there, LINC provided mentorship, and taking us out of the 'hood for new experiences.
Things like that exposed me to something that I had not been exposed to before. It inspired me to go further. Frankie's love for the community, and also opening up new experiences for me, really gave me direction.
When you graduated from L.I.T.E. Manhood, what was your next step? Where do you feel that you made the leap from a life that wasn't going in a good direction to the choices that led you to where you are now?
I really began to feel like I was headed in the right direction during the time that I was in the LINC program. I felt good about my future. I felt good about the next steps I would make: legit business, ways that I could help impact the community, mentorship – each one, teach one – and learning about community history, and learning about black history.
A lot of young black kids don't really know their roots in history. When I started learning more about that, I started learning more about myself. It gave me a sense of self. I felt like I didn't have to be another statistic, just because I came from that. Being all the way real, a lot of us don't know who we are, or where we came from. What this program did for me was show me that just because we are Black, and just because we only learn about Black History in school from the 60s and 70s on, if that, and some background on slavery, that isn't all we are. It's deeper than that.
Black History didn't start there. There are people like John Hanson. And there is so much more. To have the opportunity to learn beyond what is taught in school was very impactful.
Cory Wrisborne clip from "Igniting Impact" from ImpactU.Film on Vimeo.
You actually graduated from high school during the time you were participating in L.I.T.E. Manhood, didn't you?
I graduated from New Hanover High School, but if I hadn't been in the LITE Manhood program, I wouldn't have gotten my diploma. I didn't have that support around me to push me in that direction. I wouldn't have had that mentorship to get me into a program that was receiving my school work so that I could complete my degree. I lost my mother when I was sixteen. I didn't have much family at all. All I had was the streets. We all know where that takes you.
But you obviously have a natural passion to learn.
I had a spark to learn digital marketing. When I was at TRU Colors, I would be fresh off of work, and go straight over to WordPress Meetups at TEK Mountain. When we came in as entrepreneurs to help start TRU Colors, we all shifted to specific roles depending upon what we were interested in. I chose marketing, because the company needed those things. I created the website, did the editing, created social media content, and coordinated with the media. I just learned on the go.
What was the next step for you, after TRU Colors, and how did you use the skills you gained from that experience?
I'm no longer with TRU Colors, but I give them much respect, and I'm always in touch with the guys there. I moved to Greensboro in January 2019, to start Dinero Digital Marketing. We work with nonprofits, and with businesses that are working to target e-commerce and grow their business online. I really like working on websites. I like the creative aspect of it. I like to help people show their business online and help the people who are looking for their services find them.
If you are sitting on a golden product, but no one knows it, what good are you to the world? What we try to do is connect people who could benefit from services with the businesses providing those services.
Wilmington misses you. Your LINC family misses you.
Wilmington is always in my heart. I was born and raised there, but my family is in Greensboro. I'm always invested in the improvement of things in Wilmington, though.
For me, most of the people that I went through LITE Manhood came from the same background that I did. There will always be a special bond between us. LITE Manhood is a really important part of what LINC is.
For those of us who participated in L.I.T.E., the difference between what we were before the influence of being part of LINC's programs runs through everything we do today.
Where you ever involved in the justice system? It is a fact that young people can be on the edge of being justice-involved, and end up stuck in a harmful spiral, without actually going to jail or prison.  
I couldn't have done it without the mentorship I received.
I don't have any felonies. I've had some charges, but I was lucky enough not to have any crazy major charges, and make it out of my youth without a felony. I want to say that I got in trouble when I was a minor at 16, and then I got in trouble when I was 17, and I was kicked out of high school my senior year, and then I met Frankie. I actually found out that I had successfully gotten my school work done, and that I was going to graduate, on the day of graduation. I haven't had any citation, tickets, or any type of trouble for ten years now. It's going on that long that I don't have to worry about being in trouble.
And finding your fire. That was a huge win for you. You've evolved to a place that you are being recognized for your talents.
Definitely. I want to acknowledge the part that others have played in my successes. Like Frankie, who was a major influence in my life and who I am today. Some of the talks that I've had with Frankie have been super impactful. Any time I've ever needed someone, he has always been there. I always give a big salute to everything that LINC does for the community.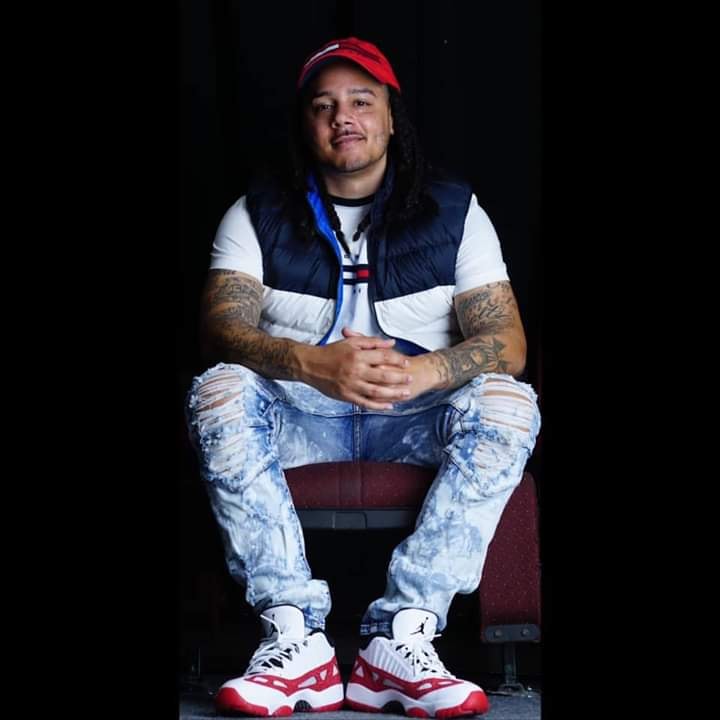 For every me and you, there are a thousand more who have been helped by the time Frankie and LINC have put into the community. Look at how many leaders have actually been helped to become who they are by the organization.
If I can't help other people, then what I've done is not a success to me. Self-success is not success to me.
And paying it forward is a big part of who I am. If I can't help other people, then what I've done is not a success to me. Self-success is not success to me. As long as I'm helping other people, I'm good.
You take a lot of joy in being a dad. Seeing photos of you with your kids makes us happy. We can see the pride in your face.
Oh, man. I love the kids. I love the kids… a lot of people have felt a major hit from the coronavirus and the stay-at-home order, and a lot of families are having a hard time dealing with everything going on.
I try to take the positives out of everything. One thing that has been a positive is spending more time with the kids and the family. I hope everyone can take that away from this experience, and continue to value that as things get back to normal.