Meet the People Behind LINC: Michelle Gunn, Reentry Rights Advocate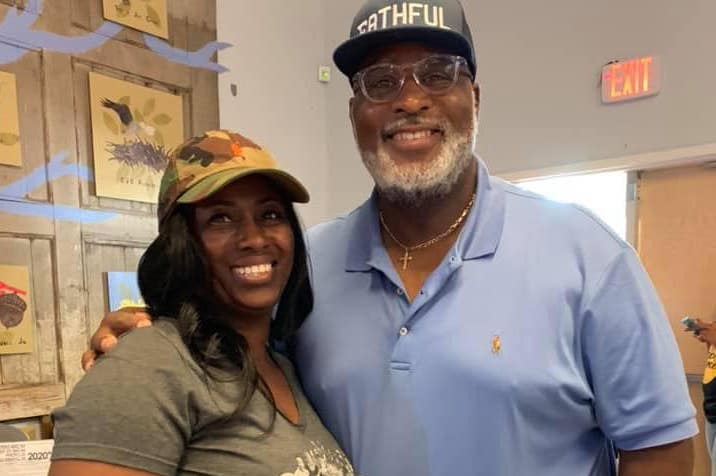 You've recently moved from LINC, where you were operations director for almost six years, to another nonprofit organization, but you haven't lost your passion for reentry rights work. Where does that passion come from?
Changing jobs absolutely did not change my passion for the work I do. I'm motivated by really caring for the individuals that I am advocating for.
What has always irritated me – and inspired my advocating for reentry rights – is that for people who have previously experienced incarceration or who are justice-involved, it's like the community needs to shame the person. Because someone needs to be held accountable does not mean that they need to be shamed. 
People working in reentry really understand the difference between shaming and being held accountable. Returning to the community is difficult enough without being unable to get out from under lifelong vilification. How did you get started in the reentry field?
Actually, what I wanted to do, when I first started my career, was to help individuals that were in at-risk communities, and to help people that were in marginalized communities, especially those who weren't able to access needed support services.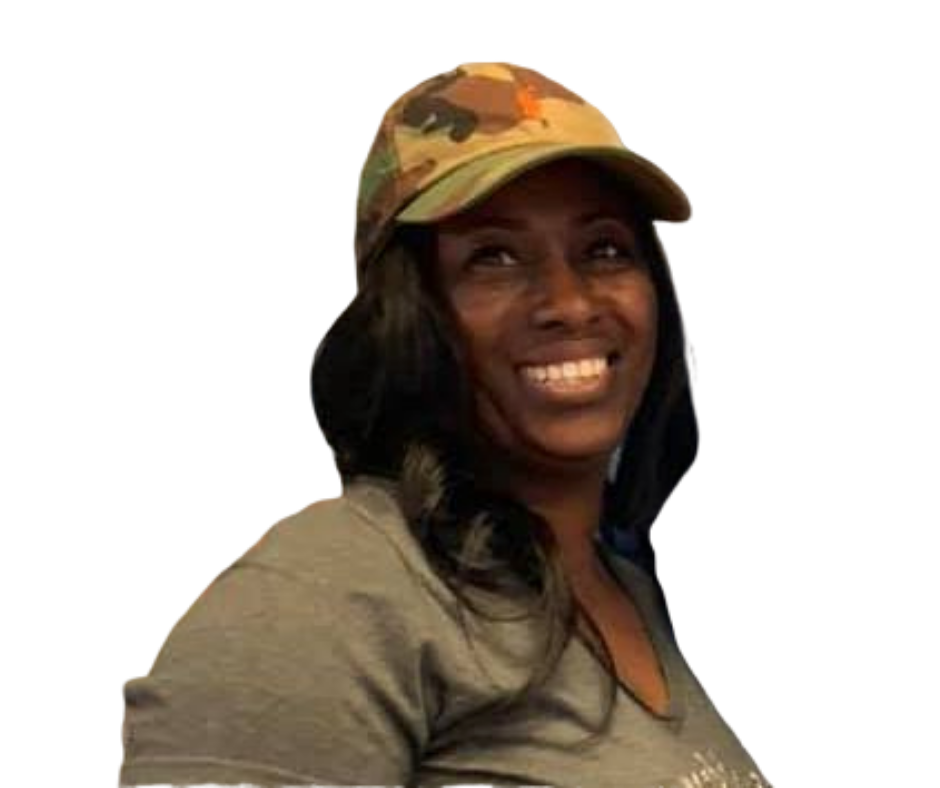 How did you make your way to LINC?
I've known Frankie all of my life. I admired the work that Frankie was doing. He was extremely devoted to the cause. I wanted to learn from who I considered the best in town. That's what started me at LINC, but my passion for helping this population was part of who I was for a long time before LINC. I've had relatives who – my cousins, my uncles – were previously incarcerated. I heard the horror stories they told once they were released.
The experience of incarceration truly changed who they were. I just wanted to dive a little deeper into the reason for that change. 
… my passion for helping this population was part of who I was for a long time before LINC.
What you've contributed to LINC, and to the hundreds of returning citizens you've had the opportunity to help, is so much more than what you would put in a job description. It's more than filing papers, and pushing policy. I've heard about you walking someone to the Dollar Store, right after they were released, to get a toothbrush, or a clean t-shirt, or socks. It's really personal for you, isn't it?
It really and truly is, simply because, again, hearing the stories from my relatives who were in prison – you hear about the haves and the have-nots – well, it's the same way in prison. You don't get access to sanitary supplies, for example, unless you happen to be someone who has means and resources to purchase it. The unfairness rings true whether you are in or you are out of prison.
Individuals who have experienced trauma before in their lives, go to prison and are just re-traumatized. They are living it each and every day, over and over again. 
The trauma of incarceration has always been an issue for me. It has been a deep concern for me. I've seen how it affected my family, and certainly you don't want any other family to go through that. I've seen how a person can feel like they are treated as an object instead of as a person. 
How many years have you been advocating for reentry rights, and how do you stay motivated and keep the work meaningful?
I've always done social work and case management, probably for the last 20 years or more. I've either worked with the homeless population, or women and children affected by domestic violence. In social work, I've always been involved with marginalized populations: people with low wealth, low income, and lack of access to needed resources.
I've always worked with the underdog – I'm always rooting for the underdog.
That has always been my passion, simply because that is who I am.
Often times people don't expect for people who happen to live in underprivileged communities or who happen to have low wealth to contribute in a meaningful way to our society. That was me.
I am them and they are me. And I say that in a very true and deeply personal way.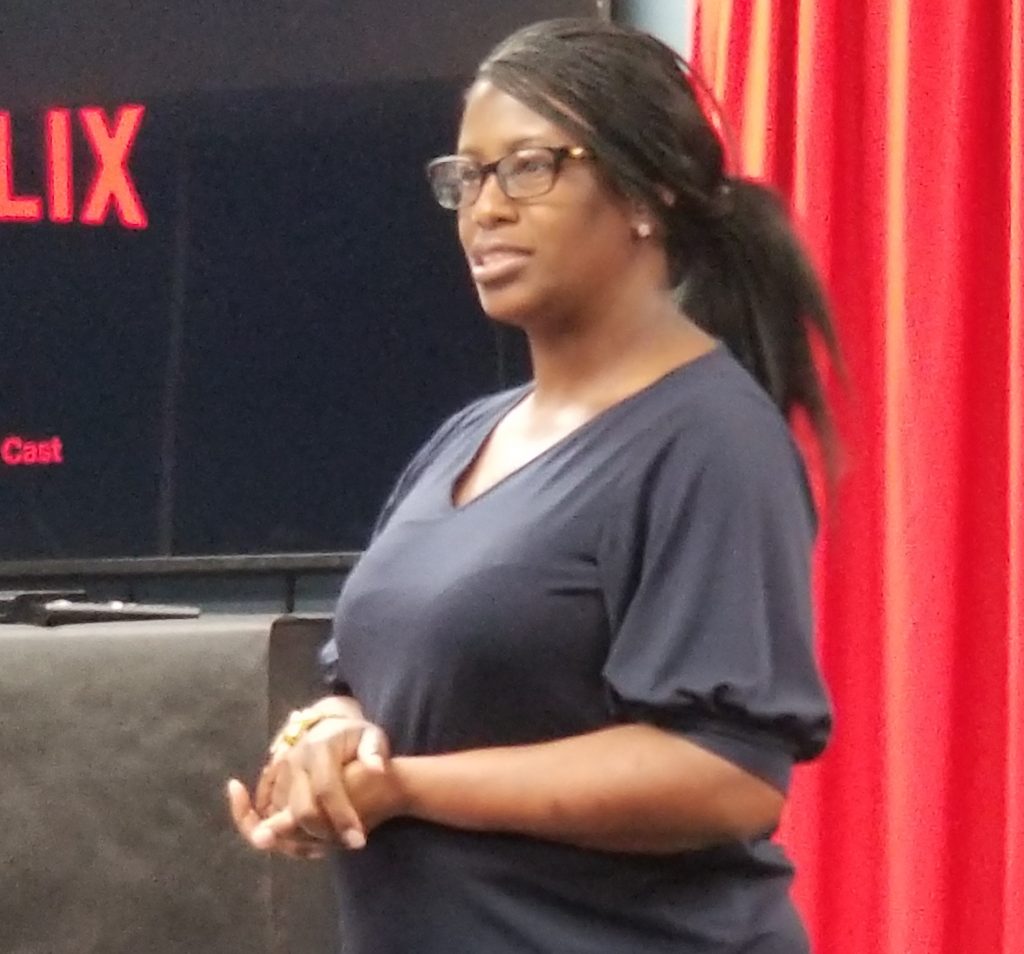 When I say that, you are looking at me. I am someone who came from Wilmington Housing Authority. Someone whose parents did not make a lot of money. You are looking at someone who sometimes didn't know when and where the next full meal was going to come. You are looking at someone whose grandparents certainly helped my mother tremendously because she didn't earn much money.
I just want folks to know that despite all of that, you can still achieve, in this world. It's not without a fight, because often times I've had to fight. It's almost similar to what folks who are incarcerated experience.
We're all fighting to be heard. For those voices that are fighting to be heard – if I am able for one day, one hour, one minute, one second, to voice their concerns, I call that a privilege, really and truly.
Before you joined LINC, did you know the family history – the tragedy and the pain – that was a large part of the inspiration in creating LINC twenty years ago, and especially establishing the Marvin E. Roberts Transitional Living Campus?
Oddly enough, Frankie's brother's daughter is my best friend. It's a very small world in Wilmington. I knew the Roberts family – the entire family. I've known Frankie for over 30 years. Frankie is above all, a friend. He was a friend before I started working at LINC. He really and truly is a friend. 
I started working at LINC in 2014. I saw a lot of changes at LINC, and I saw it from, as Frankie says, the 30,000-foot view. I watched when things started to change, especially in the language we use about reentry and how we started addressing people as people – it was fascinating to see that particular change. 
That's a change that is relatively recent in the reentry space, right?
It really is. People come from different places, different backgrounds, and in our work, we don't see diversity as a problem to be solved, but as a gift to be embraced. Looking at what each person does and can contribute, I think is very important, and that's a big part using language that is person-centered.
LINC provided the opportunity for me to really and truly see that.
You left LINC to continue to grow both your career and your opportunities to advocate for reentry rights. What are you doing at Coastal Horizons?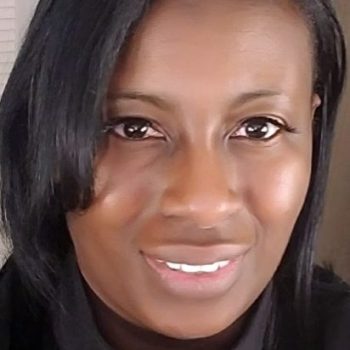 I am now working on two separate programs. One is a reentry program for folks who are coming directly out of New Hanover County jail. The program ensures that those folks are provided coordinated services in the community. I also work on the Recidivism Reduction Services (RRS) program that is tied very closely with the Department of Public Safety. RRS is in 15 counties and provides folks with cognitive behavioral intervention (CBI) through facilitated groups. The hope is to decrease their chances of going back to prison or jail.
So non-recidivism as a goal in your current work is very much in alignment with the goal of LINC. There is a large service overlap then, isn't there?
Absolutely, yes. That's what makes the work that nonprofits are doing in the reentry space so interesting and rewarding. We are all working to make people's lives better. 
You've really emphasized your connection to Wilmington, as someone who was born here and raised here. Do you feel like you are contributing to making the community better – do you get satisfaction from the work you do?
Certainly I get both satisfaction and frustration, but for the most part I get satisfaction out of my work. I believe that it's my job to interrupt the pattern. That's what I think I am doing. Whenever I see mother-daughter, or father-son justice-involved situations, I see family relationships where the pattern of incarceration is repeated over and over.
It certainly brings me joy when I see that I have had a hand in supporting individuals in breaking that pattern. I think that I do receive satisfaction when I see people take deliberate steps to go forward and I am truly impressed by that. I see the resiliency in people. 
We are a resilient core group of people. Really and truly. That gives me certainly so much joy. I hate that people had to go through whatever it is that they had to go through, but turning that around by helping individuals do the hard work they need to do, is what makes this work so important.