Meet the People Behind LINC: LeeAnne Quattrucci, Esq, Volunteer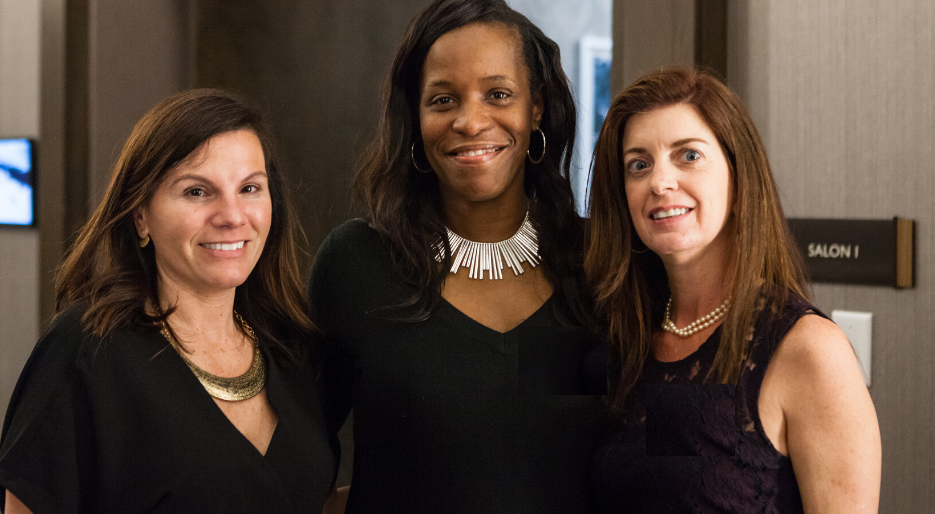 You practice juvenile justice and family law, which makes your connection to LINC and your years of volunteering a natural – as a past board member and now recipient of the LINC Society recognition. How did you first get involved?
In the beginnings of L.I.T.E. Manhood, I did educational forums and programs. I would talk to the young men involved about jobs, school, and fixing their criminal records if they were having problems with child support court, for example.
At that time I would do a workshop or answer questions on themes like how to expunge your criminal record, and how to fix your credit history, different clinics and classes to help the young men.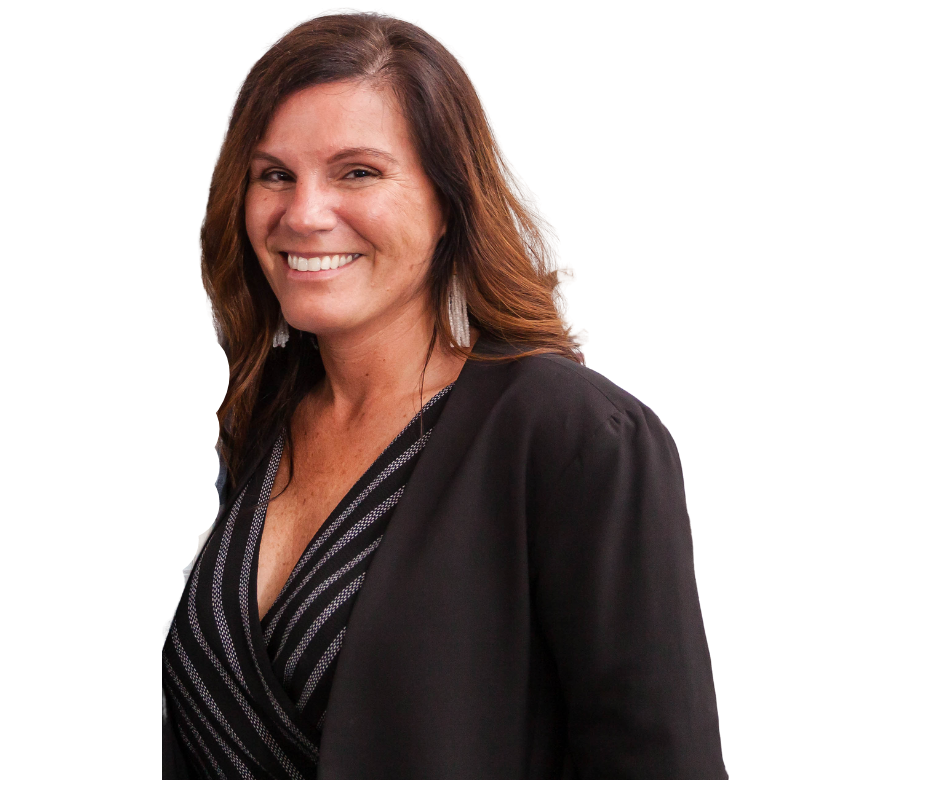 I've represented LINC folks and L.I.T.E. folks pro bono on certain occasions to help with specific issues. I've always tried to help in any way I could. When LINC first opened the residential facility, I was very involved in helping to get furniture, and getting the first residents settled there.
You saw L.I.T.E. grow from a concept to an important initiative of LINC. Did you see that the program really made a difference? Did you see discernibly better outcomes for the young men involved?
I think that it did. When M.E.R. happened, it took a lot of the energy of the organization, and it had more success in a broader sense, though.
I do think it is important to start services – like L.I.T.E. – before young people are involved in the justice system. A lot of young men have gotten in trouble with the law but may not have been incarcerated. They still have a reentry issue, right? They are applying for jobs with a record. Or they didn't finish school. The reentry issues for the younger men is what I was passionate about.
I really believe the sooner you intervene in people's lives and try to help with issues they are facing, the better the outcome.
We saw better short- and long-term outcomes for the young men in L.I.T.E. To see them realize that they have value, and that they can be contributing members of the community, and when someone gets a job, or they get their GED, or they find a place to live – something positive in their life – there is affirmation there for them, and for you. Definitely, I feel like working with folks, you are able to help in ways that they may not have thought possible before they became involved with programs like L.I.T.E., or LINC.
Thinking about the re-invigoration of L.I.T.E., have you felt a hole in providing support for your clients?
The juvenile justice system isn't really a complete system. Once a criminal charge is resolved, you are out of their life. Really, there has to be some gap-filling to make sure that individuals don't encounter the system again.
There is a huge absence of services without programs like L.I.T.E. We were actively sending juveniles to the program from court at that point. Judge Faison was really helpful with that when LITE was actively taking referrals. I'm excited about its resurgence.
What's your background and how did you find your way to being involved in the issues of criminal justice, inequalities in the justice system, and challenges of reenty?
This is my second career. I was in education before I became a lawyer. I'm from the Bronx, New York, and the socio-economic and diversity makeup of that community has influenced me greatly. Lots of the people that I grew up with didn't have good opportunities for education, or employment. Simple mistakes would really impact their lives.
From as early as seventeen when I left to go to college, I really felt so blessed and I felt that we all make bad decisions, and that, without any help, one bad decision could change the course of someone's life. I just wanted to – without sounding corny – act on the principle that "from one to whom much is given, much is required."
I felt so lucky, and so blessed, and I knew that it could have happened to me. I saw several friends who I grew up with confronting the lifelong impacts of bad situations and bad decisions. People who had so much promise and so much potential, and talent, but no opportunity.
My experience in the education system made me very aware of issues of segregation, and race, and how monies were distributed in the school system. I eventually went to law school, and then did criminal law for the first two years I was out of law school. That was really tough.
Racism is alive and well in the criminal justice system in the United States. Obviously, in the past month, we've seen the results of that. Police brutality and inequities in sentencing… those are the issues that really influenced my career path.
I came to Wilmington with my husband who gotten a job offer at Hoggard High School. I was a lawyer, so I could work anywhere. We came here so he could accept the job. I worked for other law firms for awhile, and then I opened my own firm.
Where you surprised by the racial climate in Wilmington? Was it what you expected?
I was very surprised. It was not what I expected at all. My husband is Black, and my children are mixed. When we were first in North Carolina, in Raleigh-Durham when I was in law school at UNC-Chapel Hill, we experienced a diverse community, and I didn't feel like racism was deeply prevalent. Wilmington was kind of a shock to me in terms of the rich-poor gap, and the segregation.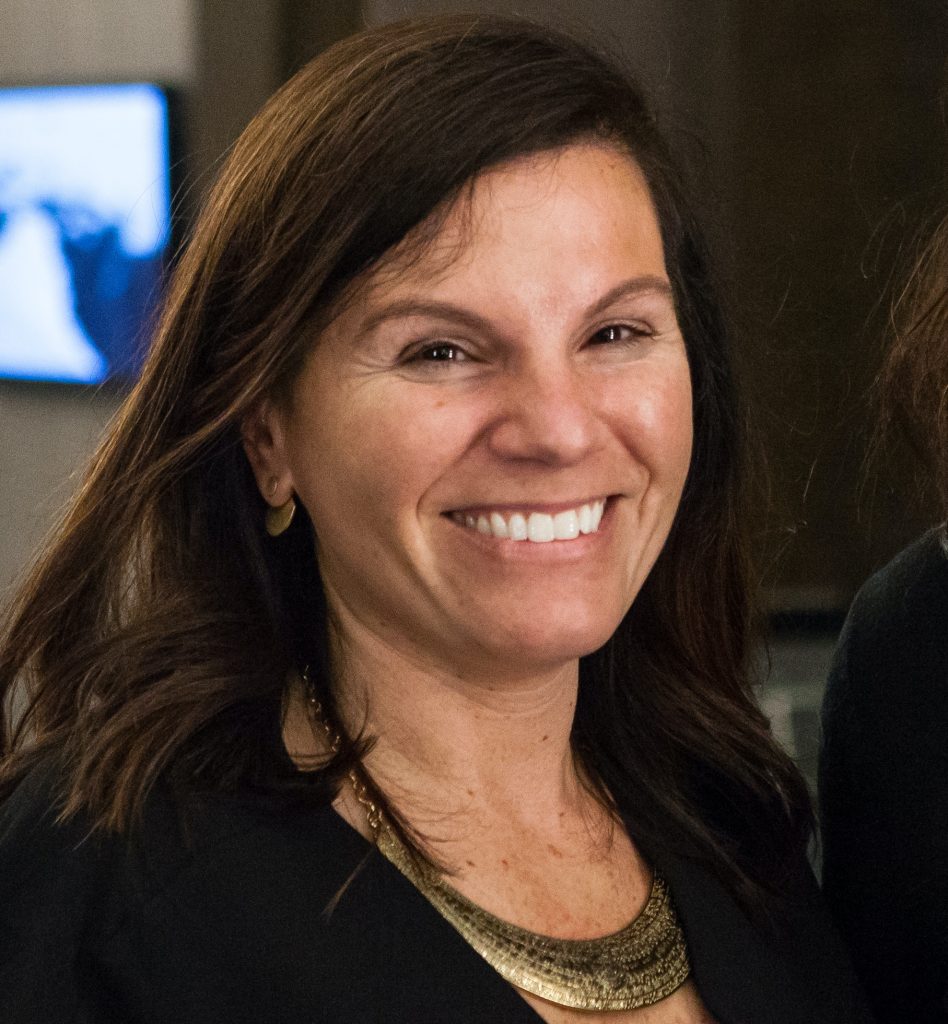 We feel like the issues in Wilmington present an opportunity to be more active in the place we live, though, and to engage on these issues. To help make changes, and to do positive things.
That is very much what you are doing.
I hope so. It has been hard not to be depressed in the last couple weeks. My husband gets very emotional – and with good reason. And, Wilmington has so much real racism, and racial disparity, and I don't think that people talk about in the ways that they should.
That's why programs like LINC, and L.I.T.E., are so important in the Wilmington community. The resources in an area like Raleigh-Durham so far exceed the resources here, and that's just two hours up the road.
We want our kids to grow up in a better world. And to live in a better place. There are so many issues that we have not dealt with as a country, and certainly not as a city. We can't fix them immediately, but if you are involved with the community and working on the problems, at least you can try to move toward some positive changes.
Collectively, we have to keep forging ahead, and not tolerate what is wrong in society, and commit to not overlook the things that need to be fixed. You are good person to talk to this week.
It has been a tough week. I'm not one to keep my mouth shut, but you do struggle with what to say when things like this are happening in 2020.
I had a conversation with my father, who is 69, and he feels like racism is more prevalent now than it was in the 70s when the civil rights movement was really hard core, and he was with his friends of all different races in New York City. He feels like there was less racism than there is now. And that is depressing to him.
It's really inspiring to hear someone of his age and generation talk about it in meaningful ways. You would hope that in 2020 we wouldn't be here, that we would be so much further along.
You would hope that we would be evolving – going in a positive direction – instead of devolving to the ugliest parts of our society. Some big part of it is the impact of social media, and access to information from communities that couldn't communicate globally before. Cameras weren't in the middle of it. Now they are, and in a second, information is disseminated. Good information and bad information.
The entire slogan of "Make America Great Again," is so insensitive and racist in my opinion. Our history is not beautiful, it just is not. One of the problems, I think, that people in Wilmington have, is that they don't actually acknowledge that there are problems here.
So you have really found the opportunity to advance the ideals you hold and the vision you have for the way you want to world to be.
I hope so. I'd like to see that there will be some changes at some point. Obviously, there's not much change quickly, but we can keep our eye on the future.