Meet the People Behind LINC: Michael Maume, LINC Board Secretary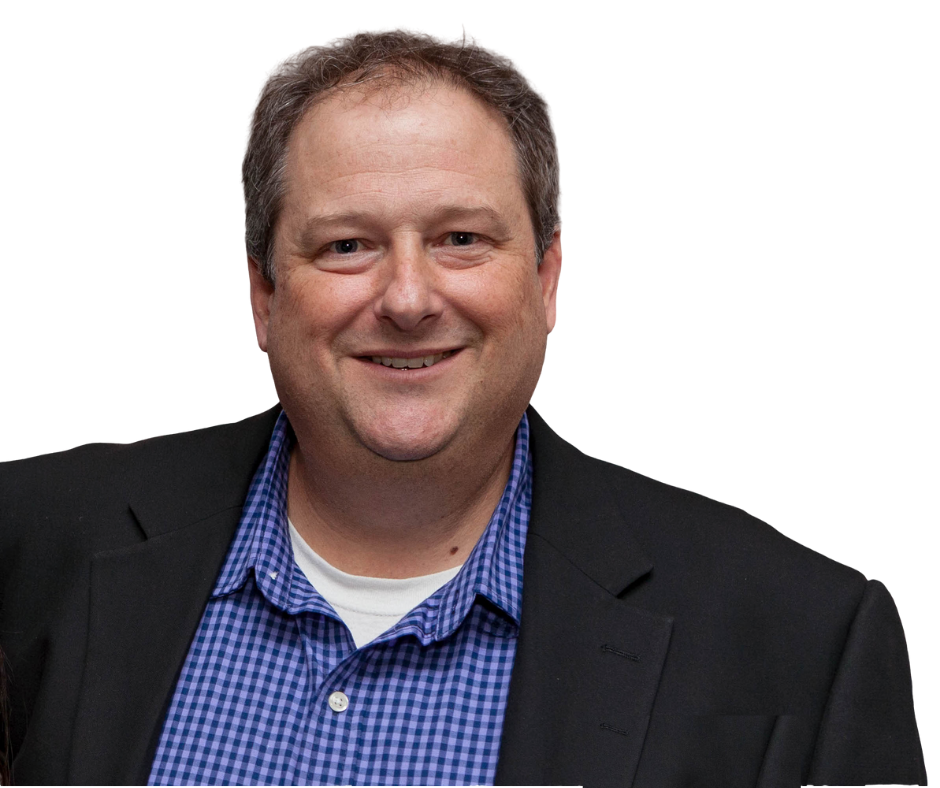 How did you first become connected with LINC?
I've been on the LINC board for several years – I joined several months before Kim Cook – but I had known Frankie for a long time before I was involved directly with LINC.
It was serendipitous the way it happened. Frankie had mentioned to me several times over the years about being on the board. One day, I was walking across campus and I saw Liz Hines, a fellow UNCW faculty member who was on the LINC board at the time. She mentioned that LINC was looking for board members and asked if I would be interested.
Liz is now retired faculty in Earth and Ocean sciences; she is a Human Geographer. A lot of her work had to do with race and geography, and social justice, so she had a strong academic interest in the work that LINC was doing.
Frankie and I had been involved in a number of the same projects outside of LINC before I came on the board. When I was invited to join the board, I saw the opportunity to get involved in something outside of what I normally do, which is research and teaching. The opportunity for a position that was purely service to an organization that I admired, and to serve them more directly, appealed to me.
It is fulfilling to make a positive contribution to a nonprofit that resonates with your world view.
Absolutely. I want to be there when I am needed, from the board side, and especially with fundraising. One of the activities that has been very valuable is working as a vendor at Greenfield – that really helped raise awareness of what LINC does in the community. It was so much more than pouring beers.
How did your position in the Criminology Department at UNCW intersect with your involvement in LINC?
Frankie and I met shortly after I arrived in Wilmington, about 19 years ago. He and I attended a juvenile crime prevention meeting. We chatted – I was introduce to him by a social work faculty member who was also attending the meeting. I learned more about Frankie over the course of that group's meetings. I found the story of LINC very compelling.
The Marvin E. Roberts facility wasn't open yet, and Frankie was running LINC out of the Castle Street office. A few years after that first introduction, I became aware of the Governor's Crime Commission proposal, and the request for project participants, especially from New Hanover County, to address disproportionate minority contact in the juvenile justice system.
New Hanover was one of four or five counties that the Governor's office wanted to engage because African American kids in those counties were being referred to juvenile court at a three-to-one ratio compared with white kids. The Crime Commission wanted to see if there were things they could do about the disproportionate contact points. I helped write the proposal, and some of my fellow faculty members at the time became part of the evaluation team. Frankie participated on the task force that was to address the project in New Hanover County, and I got to know him better working on that project over the course of a year and a half.
Does your academic concentration merge with the work that LINC does – what's your research passion?
It really is not what LINC does, at all. For years, my academic focus has been macro-criminology – looking at differences in homicide rates across counties and cities. I worked on using socio-economic indicators to evaluate crime rates. In the past couple years, I have been looking at white collar crime, and corporate sentencing patterns, and the differing factors in outcomes. For example, large companies getting a slap on the wrist, versus small companies pleading guilty, and paying a huge amount of fines relative to their bottom line.
I started teaching UNCW's white collar crime class after a faculty member who was teaching it for years retired. I thought somebody in the department should teach it because it is such an important course. My research followed that direction.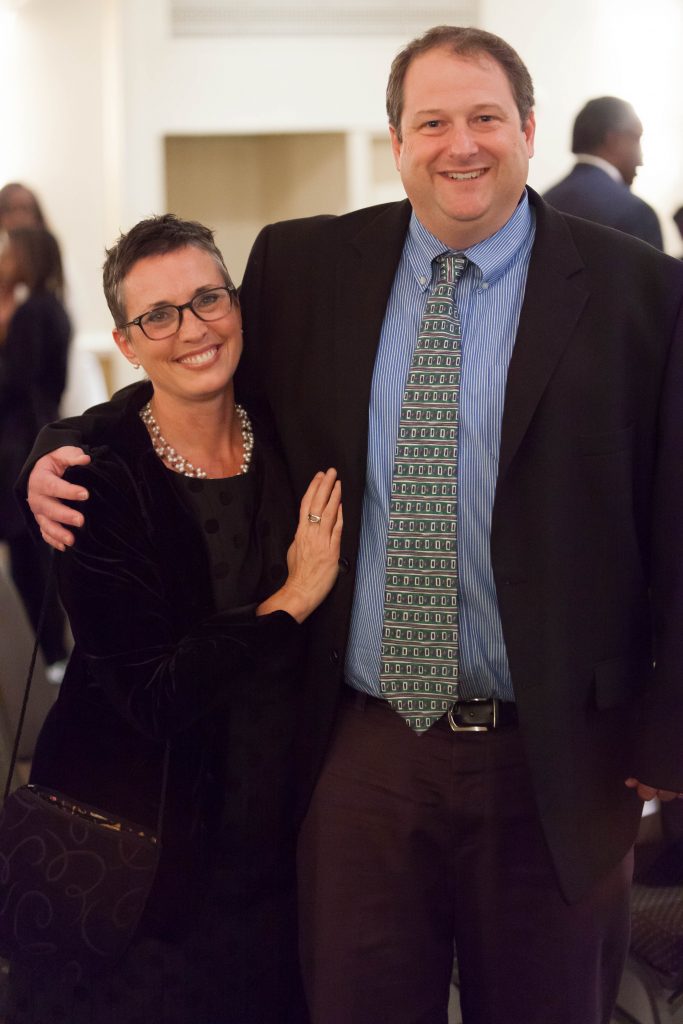 Unlike Kim Cook, I really haven't conducted research that directly touches on the areas that LINC addresses, except for my involvement in the disproportionate minority contact issues. I taught a juvenile justice class for years, though. So race and juvenile justice involvement – the things that LINC addresses – that would be the closest thing.
That sounds like another academic intersection with LINC, specifically for the L.I.T.E. Manhood program, which is a justice-involvement intervention program for African American youth. That definitely is one of Frankie's passions.
I always thought L.I.T.E. was a really good way for LINC to impact the community in a positive way – it seemed like Frankie in particular is a great person to spearhead that initiative.
Over the years, what is the most significant change that you have seen happen at LINC, as an organization?
The biggest change is that LINC is now a financially solvent nonprofit organization. That is a direct result of taking on more contracts, which has been a very positive, but challenging, change. The balance sheet wasn't as fun to look at before LINC expanded its service model. Being able to hire more professional staff has been a real positive, too.
That's how an organization grows, through following through on institutional expectations and putting processes in place, and that's a credit to the work of you and the rest of the LINC board. Where do you want to see LINC go?
I would really like to see LINC expand beyond Wilmington. Even if it's not LINC, per se. I think that the organization has taken up the work that should have been addressed by the government. And it's not, or at least not adequately.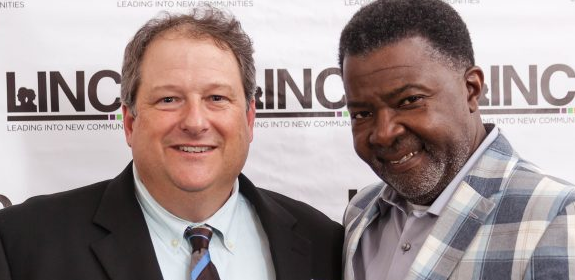 I think that perhaps North Carolina in particular is a bit more progressive in the areas of reentry and nonrecidivism than other states, at least with regard to recognizing the importance of an organization like LINC, the impact of leadership like that of Frankie, and especially our effect on community-wide public safety.
This is such an important role that LINC is filling, that really the state should be doing. For whatever reason, the resources are not put into that.
So whether it is an expansion of LINC, or taking that model and having the state co-opt it in some way… you can't clone Frankie, but what he and others like Michelle, and Tracey, have built: a voluntary board, a group of active volunteers… is available as a model.
One thing about LINC that is notable, and immediately apparent to those who first learn about the organization, is its very strong relationship with UNCW.
I think the connection with a university is really important. Having community-agency partnerships is really important, and LINC's connections with UNCW is multi-departmental, which is impressive.
Over the years I'm proud to have helped make that connection between UNCW and LINC. When UNCW does new faculty orientation every summer before the fall semester, they do a community tour with stops at important agencies, institutions, and community organizations. This gives new faculty a feel for the broader community where they are going to be working and living.
LINC has always been a stop on the tour. You get a group of maybe 15 new faculty members, who hear the LINC story, and tour the facility. In almost every case, the UNCW people are able to find a way that their department connects with the mission of LINC.
That's really valuable. It makes the LINC board very special: there is a deep connection between the issues that LINC is addressing on the ground, and the board is addressing at the academic level.
Absolutely. The interconnectedness is very important, in both directions.