Meet the People Behind LINC: Steve Lee, Bookkeeper & Community Change Advocate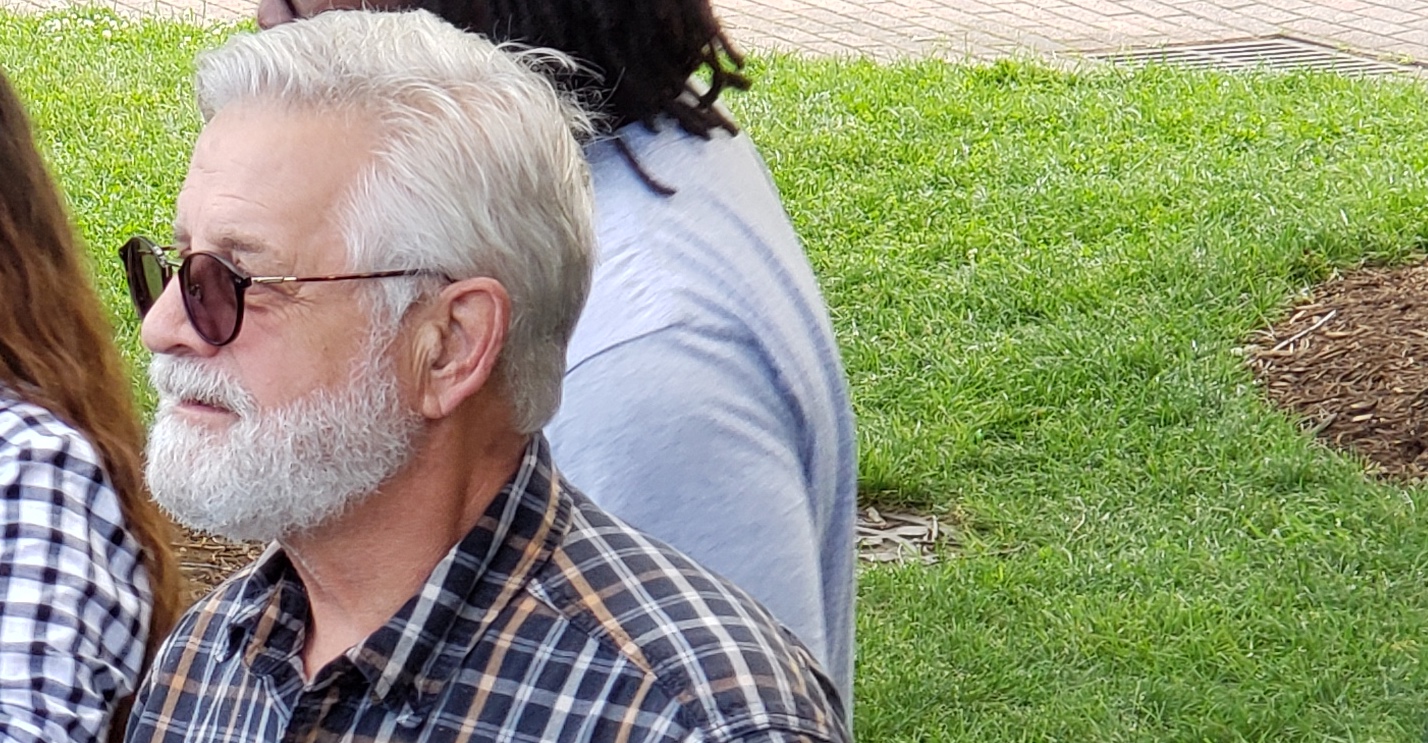 Had you been interested in issues of non-recidivism and criminal justice before you knew Frankie, and before you were on staff at LINC?
No, I really hadn't. My closest experience with those issues was that, after I retired from teaching, I had become an advocate working with parents having issues with the school system. As a teacher, I had come to learn how implicit bias played out in all matter of school life for both teachers and students.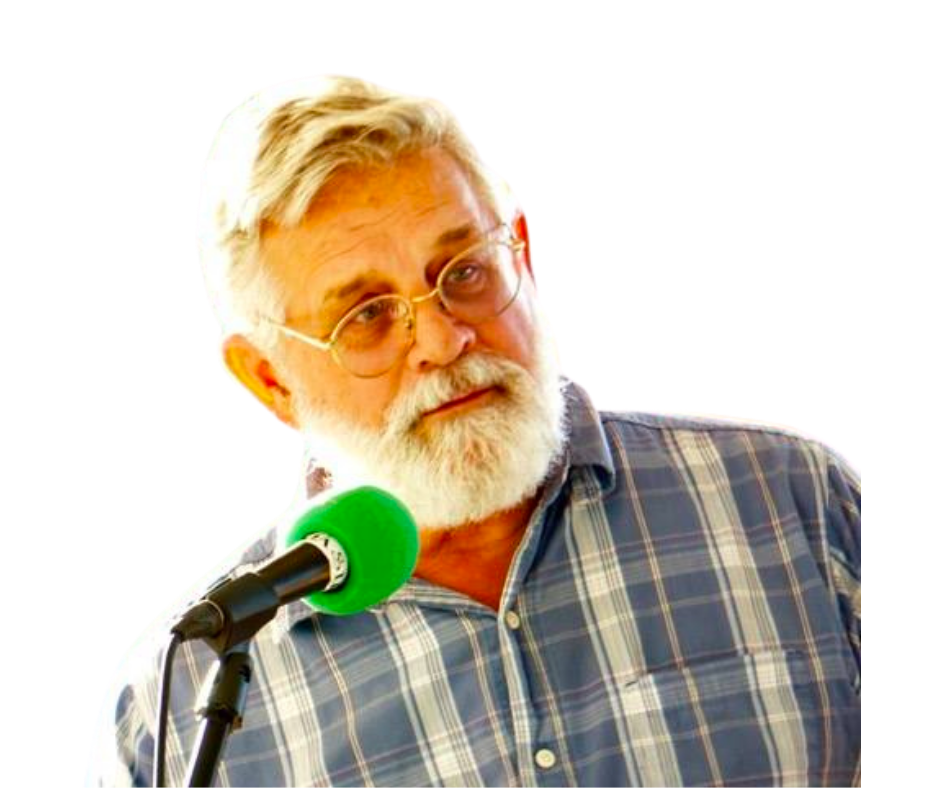 I had been doing a lot of reading and working with other people in the community and school system on the school-to-prison pipeline, and had actually developed an understanding of how that impacted students and education more broadly.
So I was aware of those issues. But I really wasn't understanding of the next part: once people got into prison, what happened after that.
My awakening and my understanding of that has all taken place after having come to work at LINC.
How did you get involved with LINC?
I've been with LINC five years, this month. I first met Frankie through my involvement in the nonprofit organization Southeastern Alliance for Community Change (SEACC). Its main purpose was like that of QENO at UNC-W, which didn't exist at the time. The vision was to help other nonprofits get their finances in order and do grant writing.
My daughter was on the SEACC board in 2004, and the organization was looking for additional board members and asked me to join, which I did. That's how I met Frankie; he was also on the SEACC board at the time.
During my time on the SEACC board, the organization morphed its purpose into more direct action and community organizing. Also, we had a community center at Fourth and Castle. At some point, everybody dropped out, and I actually became that organization. Because of our SEACC connection, I would see Frankie at the events, and we later – with several other people – had breakfast meetings at Folks Cafe, so I saw him almost every day.
We would talk about the world, and we would talk about issues of race and social justice, and also I helped advise Frankie on a couple of training programs – I was a school teacher at the time, teaching English and Creative Writing at New Hanover High School.
We stayed connected primarily through Frankie's relationship with my daughter's work in documentary films, and the group at Folks Cafe. I was the secretary-treasurer of SEACC, so I had bookkeeping experience, and had gotten a lot of experience because the organization was the fiscal sponsor for a number of smaller nonprofits.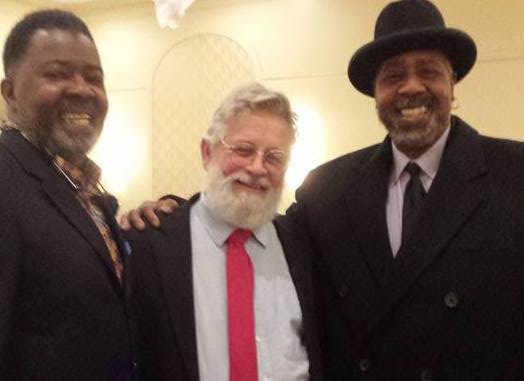 After I retired from teaching, I took a job as a part-time bookkeeper at a nonprofit in Wrightsville Beach, and somewhere in there – I think it was around the time that Frankie took a year-long sabbatical from LINC, probably around 2014 – he asked me if I was interested in doing bookkeeping for LINC, and I started working with LINC about thirty hours a week.
You seem to be very involved in the space where LINC clients transition from living at the M.E.R. campus into LINC's other residences, and start to build their independence.
I wouldn't call it people management as much as being a property manager. Also, it has some aspects of case management to it, in that I am pretty intimately aware of the trials and tribulations – and successes – of their lives. We have had times with active case workers for transitioning residents, and times without, so I'm more like the eyes and ears of the organization on the case management side, especially at the Castle Street residence.
What you do for the organization on a daily basis is so much more than bookkeeping. That seems to be part of why you are so engaged in the mission of LINC.
I would agree with that. There is some room for creativity in bookkeeping, but it's a narrow band of creative expression. So, yes, my interactions with the staff and the clients – especially on Division Drive because I am over there twice week, the interactions here on Castle Street, the special projects that Frankie asks me to get involved with, and dealing with other issues not entirely involved in bookkeeping – all of those other things are what actually keep the job attractive.
In terms of working with the residents and actualizing the mission of LINC, where do you see the most successes for the organization? What is the most satisfying aspect of working at LINC?
Personally, I get satisfaction in this way: as someone who grew up in the segregated South, and for whom white privilege was unexamined, and implicit bias was certainly present, I did not begin to shed those viewpoints until 1996 at age 46 when I started teaching in the public school system at the most integrated school in the county, New Hanover High School.
I attribute a shift in my awakening to daily interactions with people who did not look like me.
So, here it is almost 25 years later, and I believe that that daily interaction is critical to my own continued growth, and since many of the clients of LINC are African American, and the majority of the staff of LINC is African American, I get the chance to be in the presence of people who – primarily – have a different lived experience than me. That helps inform me and continues to propel me on escaping the "bondage of my heritage."
That means a lot.
It really does. That's a huge reason why the job is personally rewarding.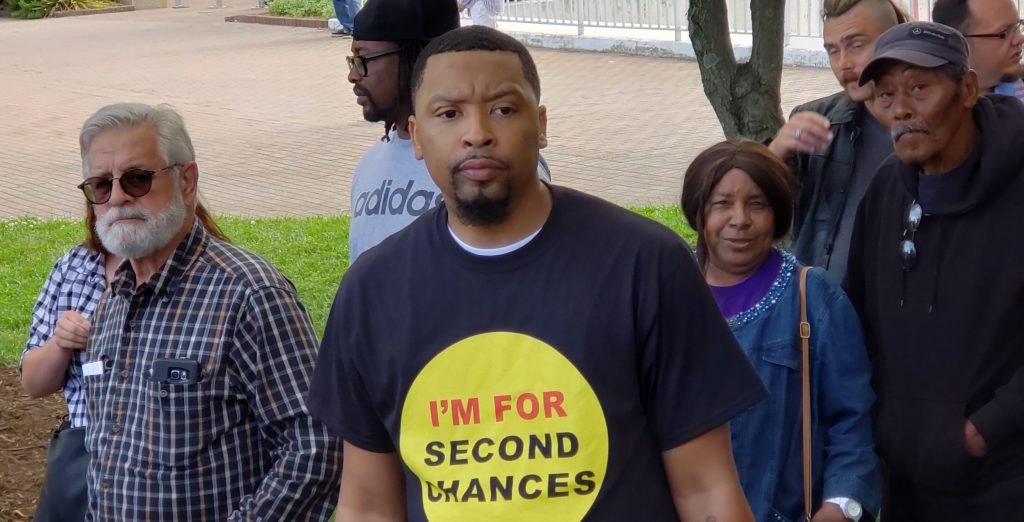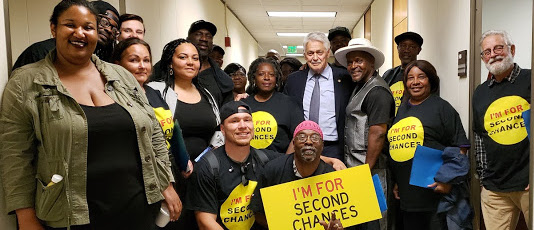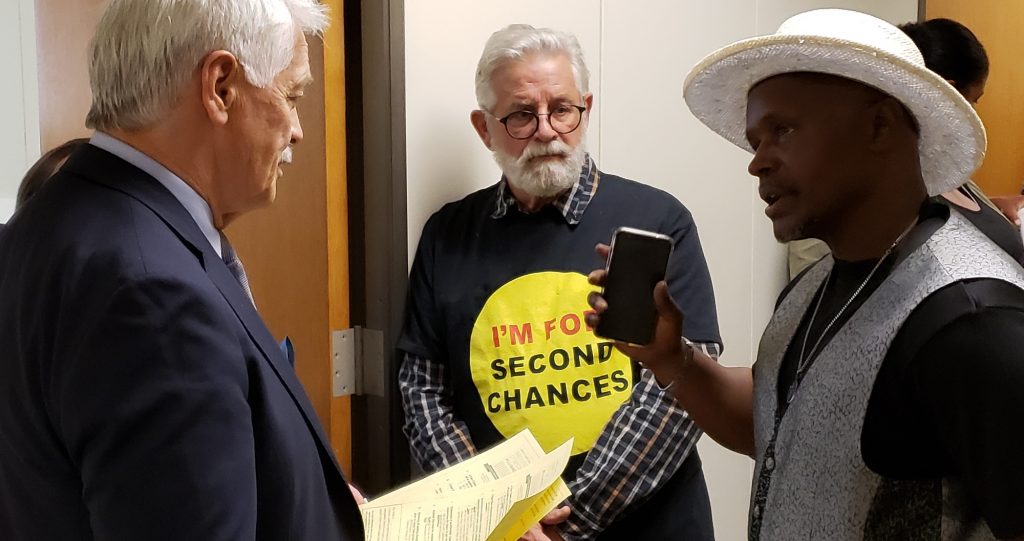 Do you see the success that LINC has had in addressing its own mission, which is to reduce recidivism? Have you seen it play out?
Well, first you have to acknowledge that different entities measure recidivism in different ways. The most common measure is, "has the person who is no longer incarcerated, ever been incarcerated again?"
We don't always have access to that information. Sometimes people leave the program and we can't always see what happens to them. Often our ability to followup is somewhat limited. But what we do see is that people – we are often aware that – especially for past residents to stay in the area – they experience of LINC seems to be transformative.
They are able to move beyond whatever got them incarcerated in the first place, which is often drug-related. And they stay clean, get a job, and in some cases even start a family. Those cases are really gratifying and are very visible.
I think it's the ongoing possibility that change can happen, and knowing that is what we try to do at LINC as best we know how — and that it does happen — is powerful.
If we never saw any success, it would be very dispiriting. But we do see success.
It comes from becoming family, and from really caring about the residents, doesn't it? LINC provides community and tangible support.
The most gratifying cases are the people who see that and embrace it, and yet, for all our blemishes and warts and where we are not everything we try to be, they are appreciative anyway. People who see us as what we truly are, whether we are skillful or less skillful, and who see us for what we have done, and how we treat people respectfully, who see us clearly — those people are very grateful.
Sometimes if you do good work, you want to be held up as a paragon of efficiency and efficacy. We do a lot of things really well, and we do a lot of things that no one else is doing, but we have challenges and we are constantly learning, too.
That's part of the whole parcel of being a nonprofit and working in a space that is relatively new and that challenges preconceived models, isn't it? That's part of advocating for change as part of your mission. LINC didn't necessarily choose a space in which it was easy to have successes.
That seems to be true, I don't have a lot of experience outside of what I have learned and participated in at LINC.
By and large, everyone is certainly – especially on the level of the staff who interact with the clients on a day-to-day basis – whatever frustrations they may feel, about the clients or the work, or the larger systems, everyone is grateful to be in a space where it is possible to be vulnerable and honest. At LINC, that kind of stance is encouraged and promoted in terms of relationships with the clients and between staff.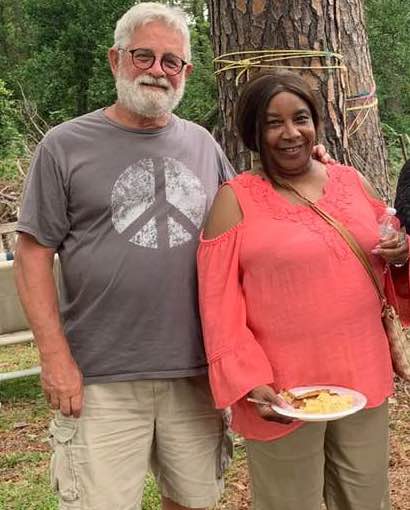 I think that's important. I have not worked for anyone in over fifty years of working, with whom I felt that I have permission to be authentic and vulnerable. That's pretty uncommon, at least in my experience.
You have a remarkable amount of empathy for LINC's challenges and a great ability to celebrate its successes.
In Frankie's words, "challenge mixed with opportunity." That's what I see at LINC.